Aust Senate pushes encryption fix for US CLOUD Act fracture | UK's controversial 'porn blocker' plan dropped | Germany's 5G proposal leaves door open for China's Huawei, sparking criticism


Follow us on Twitter. The Daily Cyber Digest focuses on the topics we work on, including cyber, critical technologies & strategic issues like foreign interference.
ASPI ICPC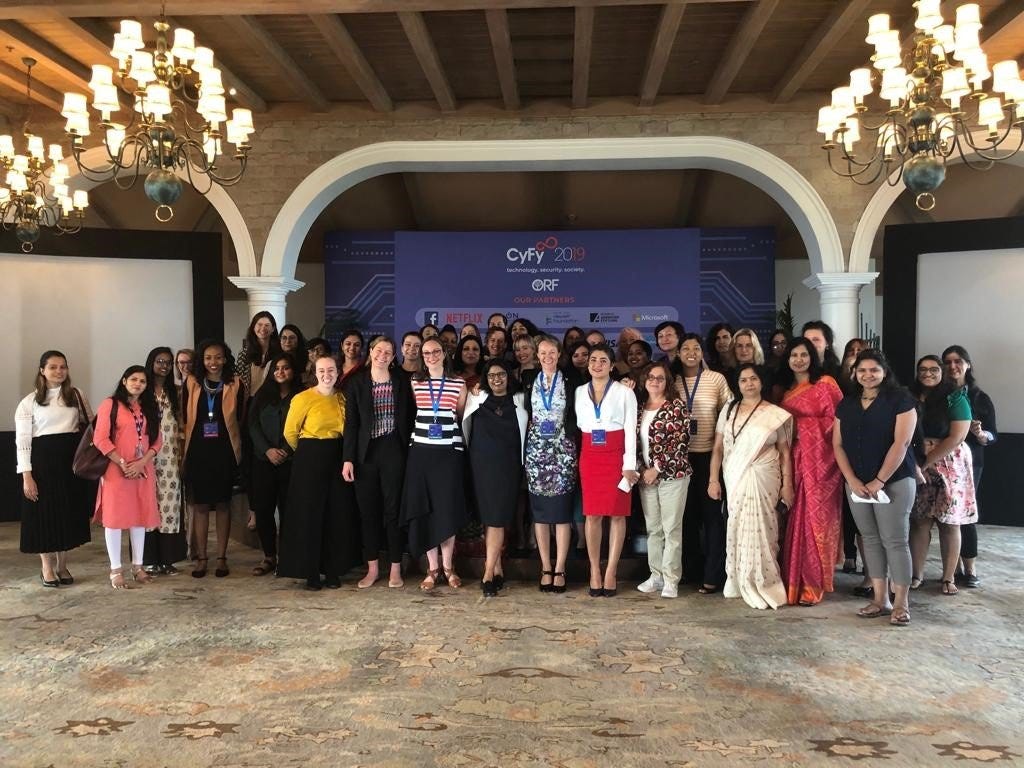 Read through Danielle Cave's full Twitter thread on the #CyFy2019 conference in New Delhi here & check out the hashtag for more details.
The World
'Digital welfare state': big tech allowed to target and surveil the poor, UN is warned
The Guardian
@edpilkington
UN's rapporteur on extreme poverty says in devastating account big tech companies are being allowed to go unregulated in 'human right free-zones' and not held accountable.
Australia
Senate pushes encryption fix for US CLOUD Act fracture
IT News
@justinrhendry
The Senate has backed a motion to amend Australia's anti-encryption laws to clear the way for a landmark cross-border data access agreement being negotiated with the US. Shadow home affairs minister Kristina Keneally on Thursday moved that the federal government work to address "any and all obstacles" the controversial legislation might pose to a deal.
Commonwealth Bank payment services restored across Australia
ABC News
Commonwealth Bank customers have expressed their anger after a major outage left them unable to access ATMs, pay bills or get paid.
ASIO discloses LinkedIn foreign intelligence threat
ZDNet
The Australian Security and Intelligence Organisation (ASIO) tabled its annual report to Parliament Wednesday afternoon, providing an overview of its security performance and Australia's security environment and outlook. In the report, ASIO disclosed it had issued advice to stakeholders across "government, business, and industry" about social media platforms being used to recruit people into hostile intelligence services.
ASIS scouring for CIO and CTO
IT News
Julian Bajkowski
Australia's covert foreign intelligence collection agency has put out the recruitment call for its three most senior technology positions.
Australia is facing a looming cyber emergency, and we don't have the high-tech workforce to counter it
The Mandarin
@gregdaustin
Australia's social scientists and the intelligence agencies have a new joint role in protecting the country, but may need a more tech-savvy workforce to get there.
China
China's TikTok turns to former lawmakers to help with content moderation policies
The Hill
@BudrykZack
Chinese-owned social media company TikTok has hired two former members of Congress to help develop content-moderation policies in hopes of avoiding the criticisms encountered by bigger firms like Facebook and Twitter, the company announced Tuesday in a blog post.
USA
Zuckerberg, Inflaming Debate, Asserts Facebook Stands for Free Expression
New York Times
@MikeIsaac @ceciliakang
In an address at Georgetown University, the Facebook chief executive called for more free speech — not less — as his company has been assailed for allowing lies and falsehoods to appear.
Twitter says it will restrict users from retweeting world leaders who break its rules
TechCrunch
@zackwhittaker
Twitter said it will restrict how users can interact with tweets from world leaders who break its rules. The social media giant said it will not allow users to like, reply, share or retweet the offending tweets, but instead will let users quote-tweet to allow ordinary users to express their opinions.
Opinion: Tech Companies Are Destroying Democracy and the Free Press
New York Times
@matthewstoller
Ad revenue that used to support journalism is now captured by Google and Facebook, and some of that money supports and spreads fake news.
Lawmakers Blast Administration for Tech Shield in Trade Deals
New York Times
@dmccabe
Lawmakers on Wednesday criticized the Trump administration's decision to include legal protections for Facebook, YouTube and other platforms in recent global trade deals, while raising questions about whether to modify a federal law that shields those companies at home.
US DoD Comments on Huawei, Hikvision, Dahua Cyber Security Concerns
IPVM
John Honovich & @charlesrollet1
A senior DoD official said the US is "concerned" with the cybersecurity of Hikvision, Dahua, and Huawei due to "CCP" (China Communist Party) influence and the potential military/intelligence applications of their products, particularly in case of conflict.
Inside the shutdown of the 'world's largest' child sex abuse website
TechCrunch
@zackwhittaker
This morning, the Justice Department announced that it had brought charges against the administrator and hundreds of users of the "world's largest" child sexual exploitation marketplace on the dark web.For me, it marked the end of a story I've wanted to write for two years.
UK
UK's controversial 'porn blocker' plan dropped
BBC
The government has dropped a plan to use strict age verification checks to stop under-18s viewing porn online. It said the policy, which was initially set to launch in April 2018, would "not be commencing" after repeated delays, and fears it would not work.

Europe
Germany's proposal on 5G network security leaves door open for China's Huawei, sparking criticism
SCMP
@stuartlauscmp
A draft proposal on Germany's new security requirements for 5G network suppliers that does not preclude the involvement of Chinese telecoms giant Huawei Technologies has drawn criticism from lawmakers and diplomats in Berlin and Washington.
Gender and Women in Cyber
"It's on you": How to build an inclusive business, from Atlassian's Aubrey Blanche
SmartCompany
@journostef
As Atlassian releases its free tool to help other companies measure and improve their diversity metrics, head of diversity and belonging Aubrey Blanche has some tips on how to foster an inclusive culture, even for the earliest of early-stage startups.
Misc
Why Solving a Rubik's Cube Does Not Signal Robot Supremacy
WIRED
@willknight
OpenAI demonstrated a robotic arm successfully completing the puzzle. It didn't show the machine dropping the cube—or the 10,000 years of simulated training.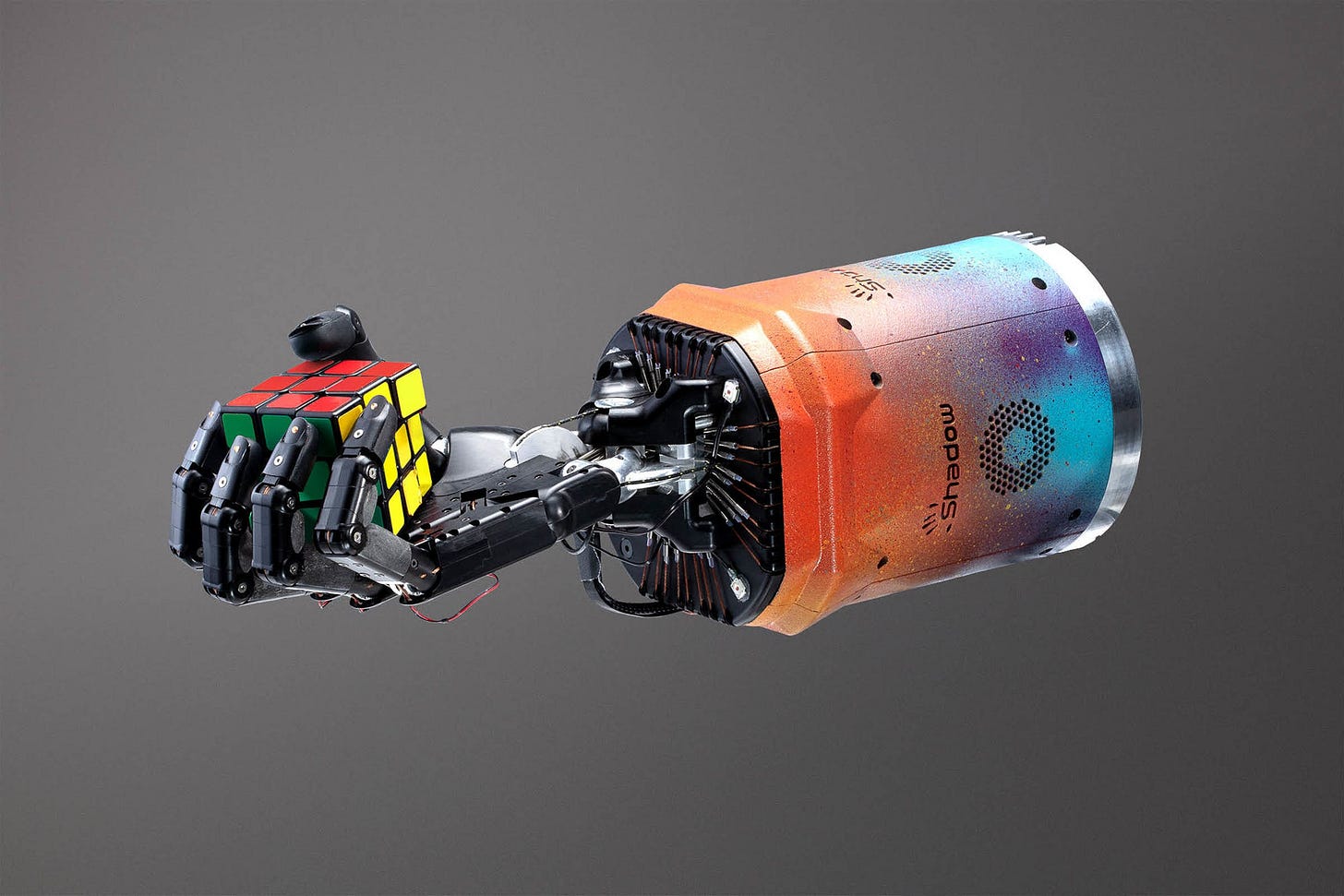 OpenAI's robot with human-like fingers can solve a Rubik's cube in three minutes.
Opinion | Why We Must Ban Facial Recognition Software Now
New York Times
@evanselinger @hartzog
Stopping this technology from being procured — and its attendant databases from being created — is necessary for protecting civil rights and privacy. But limiting government procurement won't be enough. We must ban facial recognition in both public and private sectors, before we grow so dependent on it that we accept its inevitable harms as necessary for "progress." Perhaps over time appropriate policies can be enacted that justify lifting a ban. But we doubt it.
Events
Cyber Security Hypothetical – Panel
UNSW
We invite you to join us on 22 October, in challenging paradigms and provoking discussion around this important topic that impacts and targets us all. Cyber Security Hypothetical will be led and moderated by Mr Steve Wilson and panellists will include MAJGEN Marcus Thompson, Professor Michael Frater, Mr Alastair MacGibbon, Ms Kate Carruthers and Mr Justin Warren.
The rise of information warfare: in-conversation with Peter W. Singer
ASPI ICPC
This event for 29 October is SOLD OUT but you can watch a livestream on the ASPI facebook page: https://www.facebook.com/ASPI.org/ - ASPI's International Cyber Policy Centre invites you to an in-conversation with Peter W. Singer and Danielle Cave to consider the rise of information warfare. Peter Warren Singer is strategist and senior fellow at New America. He has been named by the Smithsonian as one of the nation's 100 leading innovators, by Defense News as one of the 100 most influential people in defense issues, by Foreign Policy to their Top 100 Global Thinkers List, and as an official "Mad Scientist" for the U.S. Army's Training and Doctrine Command. A drinks and canapes reception will conclude the event. This event is kindly supported by Microsoft.