Concerns over Giuliani's use of unsecured phones & WhatsApp | U.N. passed a resolution that gives Russia greater influence over internet | Brexit campaign founder private messages leaked


Follow us on Twitter. The Daily Cyber Digest focuses on the topics we work on, including cyber, critical technologies & strategic issues like foreign interference.
The World
The U.N. passed a resolution that gives Russia greater influence over internet norms
CyberScoop
@shanvav
A cybercrime-focused resolution backed by Russia was passed Monday in the United Nations in New York, despite calls from the U.S. that the measure would further hamper efforts to root out crime on the internet. The resolution, which passed 88-58 with 34 abstentions, aims to establish a group to examine cybercrime and set up a convention to prevent it. However, human rights groups have argued that the resolution is actually an effort by the Kremlin to expand its model of state-backed internet control. In particular, the resolution calls for a check on the "use of information and communications technologies for criminal purposes." Which activities it aims to curb exactly is unclear.
Zuckerberg's Anti-China Rhetoric Roils Facebook Employees
The Information
@waynema
Tensions between Facebook's large community of Chinese employees and the company's management have been on the rise since Zuckerberg became more critical of Beijing. A recent suicide of a Chinese employee at Facebook headquarters has added a new element to the tensions.
Australia
Govt to crack down on cyber hackers
The Australian
Families and businesses are being promised extra protection from cyber hackers, as the government unveils a new industry code of practice. The code will cover web-connected devices increasingly used in family homes, amid concerns their cyber security features are inadequate.
Technology laws are deficient and politicians 'don't have forever' to get balance right, Clare O'Neil says
The Guardian
@murpharoo
The Australian parliament has failed to engage in sustained policy work about the impact of technological change, with critical issues such as encryption and the use of metadata considered on the run by MPs who aren't across the detail, according to Labor's innovation spokeswoman, Clare O'Neil.
People often don't trust us on 5G: Telstra asks government to help combat health fears
The Guardian
@joshgnosis
Telstra has called on the government to help combat a misinformation campaign on the health risks of 5G that has been carried out "on a scale we have not seen" before, driven by social media.
China
China web browser Kuniao that offered access beyond Great Firewall disappears from domestic internet
South China Morning Post
Tracy Qu & Minghe Hu
Chinese web browser Kuniao, which had advertised itself as the first legal tool to allow mainland internet users to bypass the Great Firewall, has disappeared from the internet in China after attracting widespread social media attention. Internet users on the mainland can no longer access the browser's download page or access the Weibo and WeChat official accounts of Kuniao, which had marketed itself as allowing Chinese internet users to access Twitter, YouTube and Reddit with a single click.
US
How Not to Plot Secret Foreign Policy: On a Cellphone and WhatsApp
The New York Times
@SangerNYT
Rudolph W. Giuliani, the former New York mayor at the center of the impeachment investigation into the conduct of Ukraine policy, makes a living selling cybersecurity advice through his companies. President Trump even named him the administration's first informal "cybersecurity adviser." But inside the National Security Council, officials expressed wonderment that Mr. Giuliani was running his "irregular channel" of Ukraine diplomacy over open cell lines and communications apps in Ukraine that the Russians have deeply penetrated.
Louisiana government computers knocked out after ransomware attack
Reuters
Christopher Bing & @razhael
Louisiana state government computers were knocked out following a ransomware attack, the governor said on Monday, as results from the close gubernatorial election in the southern state await certification.Many state agencies had their servers taken down in response to the attack, Governor John Bel Edwards said in a series of messages posted to Twitter. He said the agencies were coming back online but that full restoration could take "several days."
Cyber threat sharing budget in jeopardy, senators warn
Politico
@timstarks
A trio of congressional Democrats warned this morning that the organization that runs cyber threat information sharing centers for state and local governments, as well as the election tech industry and election officials, is headed toward a crippling budget shortfall. The DHS budget proposal for fiscal 2020 would dedicate less than 70 percent of the $15 million the Center for Internet Security needs to maintain services via the Multi-State Information Sharing and Analysis Center and Elections Infrastructure ISAC.
Disney+ fans without answers after thousands hacked
BBC News
Thousands of Disney customers say they have been hacked after signing up to its online streaming service.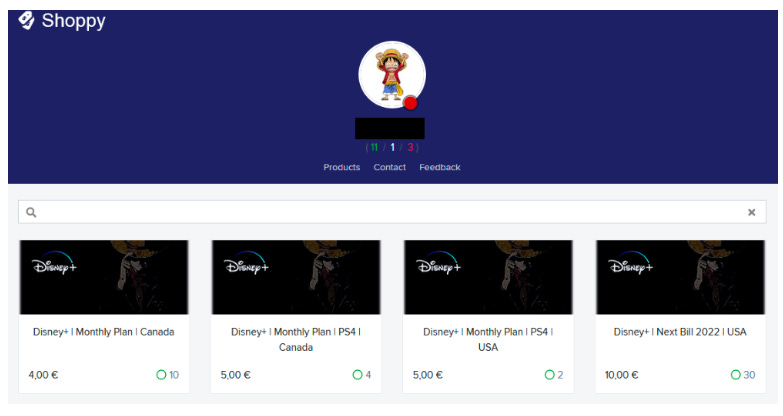 An online store selling hacked Disney+ accounts

U.S. Fails to Counter Chinese Efforts to Recruit Scientists, Acquire Research, Senate Report Says
Wall Street Journal
@aviswanatha
Federal agencies have failed to adequately respond to the threat of Chinese government-funded programs that systematically exploit U.S. research to strengthen China's own economy and military, a new Senate report concludes. With what are known as "talent programs," the Chinese government provides compensation and resources to researchers who at times illicitly transfer intellectual property to China, in some cases setting up shadow labs overseas mirroring their U.S. research, according to the report released Monday.. An Energy Department-funded researcher selected for Thousand Talents took more than 30,000 electronic files from an unnamed national lab before leaving for China, where the person took a job as a professor, the report said.
Cuomo Blasts Syracuse U Leadership After White-Supremacist Manifesto Allegedly AirDropped to Students
Daily Beast
@OliviaMesser
New York Gov. Andrew Cuomo on Tuesday blasted leadership at Syracuse University for its handling of ongoing hate speech and racist harassment on campus, which escalated overnight when a white-supremacist manifesto was allegedly AirDropped to some students' cell phones.
20-year-old Chicago man charged with writing code to spread ISIS propaganda
CyberScoop
@snlyngaas
U.S. authorities have arrested a 20-year-old Chicago man for allegedly writing computer code to help the Islamic State terrorist group spread propaganda. Thomas Osadzinski, a student at DePaul University, is accused of writing a computer script to make ISIS propaganda more accessible to social media users. U.S. prosecutors charged Osadzinski with one count of attempting to provide material support to a foreign terrorist group.
Inside Facebook's efforts to stop revenge porn before it spreads
NBC News
@oliviasolon
To combat this problem, Facebook has built a team of about 25 people, not including content moderators, working full-time to fight the nonconsensual sharing of intimate photos and videos. Each month, Facebook, which owns Instagram, has to assess about half a million reports of revenge porn and "sextortion," a source familiar with the matter said. The team's goal is not only to quickly remove pictures or videos once they have been reported, as happened in Zehara's case, but also to detect the images using artificial intelligence at the moment they are uploaded, to prevent them from being shared at all.
Facebook's fake numbers problem
Financial Times
@ElaineDMoore & @MsHannahMurphy
The proliferation of phoney identities has reached a record high. That is a problem for a company that trumpets user growth — considered a barometer of health by investors — while receiving criticism for failing to prevent the spread of false information by third parties.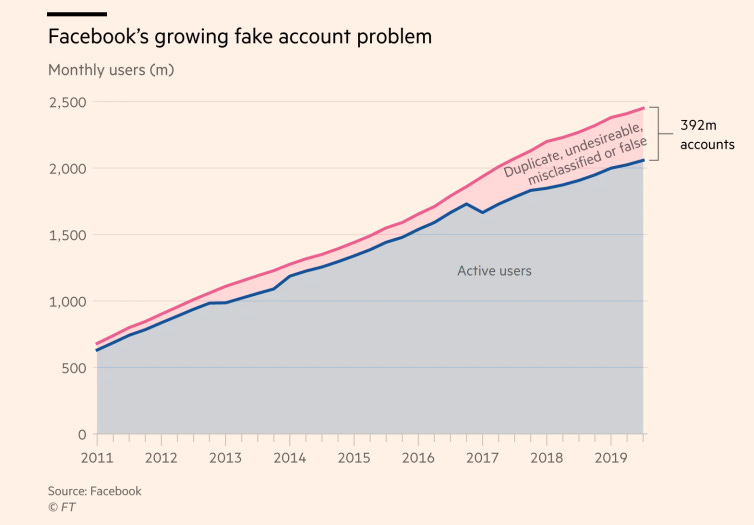 UK
Arron Banks' private messages leaked by hacker
BBC
The Twitter account of Arron Banks, the founder of the pro-Brexit campaign Leave.EU, has been hacked. The perpetrator has leaked thousands of his private messages to and from dozens of other people spanning several years
Middle East
It's not the first time Iran has shut down the internet, but this time, it's different
Access Now
@btayeg
This time, the shutdown is different. Iran is cut almost completely off of the grid, and according to numerous groups in the internet outage measurement community, the method Iran used to carry out this specific shutdown diverges from a "typical" blanket shutdown and its comprehensive nature makes it harder to circumvent. That makes what is already an inherently disproportionate interference with Iranians' human rights even more harmful and dangerous.
Misc
The American Internet Sucks. The Alternative Is China.
BuzzFeed News
@Joseph Bernstein
In a fragmenting world, will governments choose ruthless digital order over chaotic digital freedom?
The collapse of the information ecosystem poses profound risks for humanity
The Guardian
@lpolgreen
For the last few years, scientists have argued that we're living through a distinctly new geological age. They call it the Anthropocene: a new age characterized by humanity's profound impact on Earth itself as evidenced by pollution, mass extinction and climate change. We are currently facing a new systemic collapse, one that has built far more swiftly but poses potent risks for all of humanity: the collapse of the information ecosystem...This collapse has much in common with the environmental collapse of the planet that we're only now beginning to grasp, and its consequences for life as we know it are shaping up to be just as profound.
They Can't Stop Us:' People Are Having Sex With 3D Avatars of Their Exes and Celebrities
Vice
@samleecole & Emanuel Maiberg
A community of 3D graphics hobbyists are making and selling avatars of real people in order to fulfill their sexual fantasies, and there's little anyone can do to stop them.
Events
Launch: China Defence Universities Tracker
ASPI
ASPI's International Cyber Policy Centre invites you to attend the launch of the 'China Defence Universities Tracker' on November 26. The tracker is a comprehensive resource on the defence and security links of over 160 Chinese universities and research institutions. The tracker will take the form of a publicly available website accompanied by a report that explains the database's findings and recommends policies in response to them. The project aims to improve the ability of governments, universities and researchers to understand collaboration with the PRC and raise the standard of risk-management and due-diligence work carried out by universities.
Cyber-diplomacy web discussions: Norms and confidence building measures (CBMs): Are we there yet?
DiploFoundation
DiploFoundation is pleased to invite you to the web discussion: Norms and confidence building measures: Are we there yet? This webinar is the fourth in a series of cyber-diplomacy web discussions, organised by DiploFoundation with the support of Microsoft.