Coronavirus censorship | Chinese nationals charged with laundering over $100 mil in cryptocurrency | Chinese security firm says CIA hacked Chinese targets for the past 11 years


Follow us on Twitter. The Daily Cyber Digest focuses on the topics we work on, including cyber, critical technologies & strategic issues like foreign interference.
ASPI ICPC
ASPI's China research: the big picture
The Strategist
@FergusHanson
In a piece titled 'The think-tank behind Australia's changing view of China', the Australian Financial Review recently gave prominence to a few critics of ASPI's China research. But instead of engaging with the research and its findings, the criticisms levelled were simple jibes: 'one-sided', 'dystopian', 'brings shame to Australia'. That was a pity because ASPI's China research is addressing head-on one of the most important challenges Australia faces.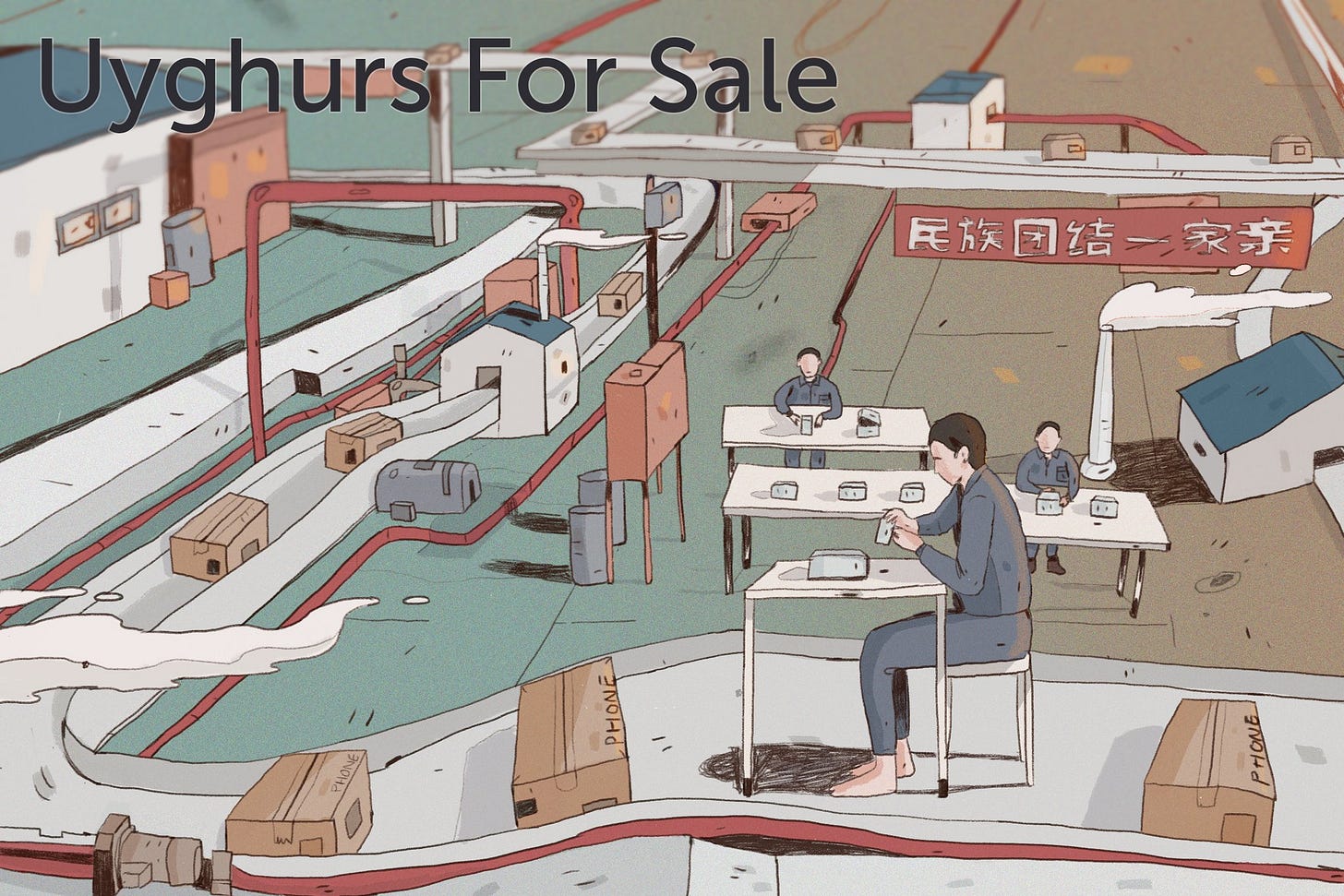 Uyghurs for sale
ASPI ICPC
New report - The Chinese government has facilitated the mass transfer of Uyghur and other ethnic minority citizens from the far west region of Xinjiang to factories across the country. Under conditions that strongly suggest forced labour, Uyghurs are working in factories that are in the supply chains of at least 83 well-known global brands in the technology, clothing and automotive sectors, including Apple, BMW, Gap, Huawei, Nike, Samsung, Sony and Volkswagen. 
China
China enacted a sweeping new law that bars people from posting negative content online, and it could be used to suppress coronavirus news
Business Insider
@billbostockUK
China has enacted a new law that effectively allows people to post only "positive" content about the country on the internet.
China tech groups censored information about coronavirus
Financial Times
Chinese social media platforms, including Tencent's WeChat, censored keywords related to coronavirus as early as December, potentially limiting the Chinese public's ability to protect themselves from the virus.
China already leads 4 of the 15 U.N. specialized agencies — and is aiming for a 5th
Washington Post
The World Intellectual Property Organization (WIPO), a U.N. agency specializing in intellectual property protection, will pick a new head this week. China now heads up four of the 15 U.N. specialized agencies — the International Civil Aviation Organization, the International Telecommunication Union, the Food and Agriculture Organization, and the U.N. Industrial Development Organization.
US
Two Chinese Nationals Charged with Laundering Over $100 Million in Cryptocurrency From Exchange Hack
US Department of Justice
Two Chinese nationals were charged with laundering over $100 million worth of cryptocurrency from a hack of a cryptocurrency exchange. The funds were stolen by North Korean actors in 2018, as detailed in the civil forfeiture complaint also unsealed today.
Twitter Employees Show Support For Embattled CEO With #WeBackJack Hashtag
Buzzfeed News
@RMac18
Facing an activist shareholder trying to replace their CEO, Twitter employees did the most natural thing that came to them Monday afternoon: They started a Twitter hashtag.
Watch out for Super Tuesday disinformation, US intelligence agencies warn
Cnet
@alfredwkng
As millions of US voters head to the polls on Super Tuesday, the US intelligence community is warning the public to keep an eye out for online disinformation.
U.S. Senator Tom Cotton amplified a coronavirus conspiracy denounced by scientists
DFR Lab
@DFRLab
U.S. Senator Tom Cotton has continuously amplified the narrative that the novel coronavirus (COVID-19), which has claimed the lives of around 2,870 people as of February 28, 2020, may have originated in a biosafety lab in Wuhan: a theory that has been "strongly condemned" by scientists closely studying the virus outbreak.
Senators Are Probing Clearview AI On The Use Of Facial Recognition By Gulf States And International Markets
Buzzfeed News
@carolineha_ @_loganmcdonald
Following reporting from BuzzFeed News, Sen. Ed Markey slammed Clearview for its "unacceptable" responses to a prior letter and asked how its facial recognition technology might lead foreign governments to "suppress their citizens."
India
Narendra Modi's massive social media reach
Quartz
@_ananyaaa
Narendra Modi is one of the world's most tech-savvy leaders. The head of the ruling Bharatiya Janata Party (BJP) is notorious for avoiding interactions with the press, but he has maintained an unprecedented connection to citizens via social media.
Misc
'We'll have the first global cyber warfare this year': Nouriel Roubini
Yahoo Finance
@danielhowley
An economist who predicted the 2008 housing crisis and recession is now predicting that 2020 will be the year the world sees its first full-fledged cyber war. The online battle, according to NYU Stern School of Business professor Nouriel Roubini, will take place between the U.S. and four of its rivals: China, Russia, Iran, and North Korea.
Fake cures and other coronavirus conspiracy theories are flooding WhatsApp, leaving governments and users with a 'sense of panic'
Washington Post
WhatsApp users in Nigeria, Brazil, Pakistan, Ireland and other countries have received a wave of falsehoods about the number of people affected by coronavirus, the way the illness is transmitted and the availability of treatments. The messages and voice memos have induced fear, troubled businesses and created public-health headaches for governments globally.
The CIA Hacking Group (APT-C-39) Conducts Cyber-Espionage Operation on China's Critical Industries for 11 Years
Qihoo 360 Core Security
Qihoo 360 discovered and revealed cyber-attacks by the CIA hacking group (APT-C-39) which lasts for eleven years against China. Several industry sectors have been targeted including aviation organizations, scientific research institutions, petroleum industry, Internet companies, and government agencies.
Chinese security firm says CIA hacked Chinese targets for the past 11 years
ZD Net
China's largest cyber-security vendor has published today a report accusing the CIA of hacking Chinese companies and government agencies for more than 11 years.
Legal services giant Epiq Global offline after ransomware attack
TechCrunch
@zackwhittaker
Legal services giant Epiq Global has been hit by a ransomware attack. The company, which provides legal counsel and administration that counts banks, credit giants, and governments as customers, confirmed the attack hit on February 29.
U.S. charges two Chinese nationals with helping North Korea steal millions in cryptocurrency
Reuters
@joshjonsmith
The U.S. Justice Department charged two Chinese nationals with laundering more than $100 million in cryptocurrency on behalf of North Korea, in court filings that detail Pyongyang's use of hackers to circumvent sanctions.
Coronavirus: Twitter tells staff to work from home
BBC
Twitter has told its employees to work from home to help stop the spread of the coronavirus. In a blog post, the social media giant said it was mandatory for staff in Hong Kong, Japan and South Korea to work remotely.
How the cloud has opened new doors for hackers
Washington Post
Easy remote access has helped transform many companies' computer systems from electronic fortresses to entities more like coffee shops with people and services streaming to and fro.
Events
The Bushfire Crisis and Indigenous Land Management
ASPI
ASPI warmly invites you to attend a panel discussion to consider the practice of Indigenous Land Management techniques.
TIME: 5:30 pm - 7:30 pm
VENUE: ASPI Auditorium, Ground Level, 40 Macquarie St, Barton, Canberra 2600