Facebook to ban deepfakes / U.S.-Iran cyberwar concerns / + all the major stories you may have missed over the break


Follow us on Twitter. The Daily Cyber Digest focuses on the topics we work on, including cyber, critical technologies & strategic issues like foreign interference.
This is our first Cyber Digest for 2020. We've included all the major stories you may have missed over the break. Happy New Year from all of us at ASPI ICPC!


ASPI ICPC

[22 Dec] Chinese tech giant Huawei 'helps to persecute Uighurs'
The Times
@cazjwheeler
The foreign secretary is facing calls to block Huawei from building Britain's 5G network amid concerns about the Chinese technology giant's involvement in persecuting Uighur Muslims. A cross-party group of senior MPs and peers has written to Dominic Raab in response to claims that Huawei has developed a monitoring system used in a network of detention camps holding Uighur Muslims in China's northwestern Xinjiang region. The signatories, who include the Conservative MP Tom Tugendhat, urge Raab to "cease consideration of Huawei as contractors or partners for the UK's 5G infrastructure until investigations have been conducted into Huawei's work in Xinjiang and its relationship to the mass persecution".
The letter: Dear Foreign Secretary,

We are writing to raise concerns about the possibility that the government will invite Huawei to develop our core strategic 5G infrastructure. You will be aware of the major security concerns, but we wanted to alert you to the role of Huawei in Xinjiang and the risks that alone raises.

In April, the Australian Strategic Policy Institute (ASPI) reported that:

"Huawei provides the Xinjiang public security bureau with technical support and training. The company's work with Xinjiang's public security apparatus also includes providing a modular data centre for the public security bureau of Aksu prefecture in Xinjiang and a public security cloud solution in Karamay. In early 2018, the company launched an 'intelligent security' innovation lab in collaboration with the public security bureau in Urumqi. According to reporting, Huawei is providing Xinjiang's police with technical expertise, support and digital services to ensure 'Xinjiang's social stability and long-term security'."

A second ASPI report released on November 28 this year confirms that Huawei's work in the province is extensive. The report shows that the corporation has developed the Xinjiang public security cloud which makes the control and repression of Uighur Muslims possible; it has a partnership with the Xinjiang Broadcasting and Television Network to allow the state propaganda organs to be as effective as possible; and in one recent press release, a Huawei director said: 'Together with the public security bureau, Huawei will unlock a new era of smart policing and help build a safer, smarter society.'

The ASPI reports show that Huawei is implicated in the creation of the world's most far-reaching surveillance state. In a recent BBC Panorama documentary, Adrian Zenz, an academic, said of Xinjiang that the world "should acknowledge this for what it is, the largest internment of an ethnic minority since the Holocaust". Not only has Huawei repeatedly failed to condemn this, if the ASPI reports are correct, it is actively complicit in the creation of the surveillance technology being used to oppress the Uighurs.

We would call upon the government to cease consideration of Huawei as a contractor or partner for the UK's 5G infrastructure until investigations have been conducted into Huawei's work in Xinjiang and its relationship to the mass persecution of Uighur Muslims. We feel sure that you will agree that due diligence — including human rights violations and co-operation with those abusing human rights — must be undertaken, considering not only the potential reputational risks but also the profound implications for the UK's responsibility in funding or supporting actions that would leave us accountable.

Huawei stands accused of facilitating a programme of ethnic repression and perhaps more. We hope that you will agree that the UK cannot and must not agree a deal with the company until such allegations are comprehensively dismissed.

Yours sincerely,
Tom Tugendhat MP
Sarah Champion MP
Baroness Uddin
Baroness Lister of Burtersett
Baroness Harris of Richmond
Lord Dholakia
Lord Alton of Liverpool
Baroness Cox
Lord Thomas of Gresford
Lord Haworth
Baroness Stern
Lord Lothian
Lord Judd
The World
[8 Jan] Disinformation For Hire: How A New Breed Of PR Firms Is Selling Lies Online
BuzzFeed News
@CraigSilverman @janelytv @& William Kung
One firm promised to "use every tool and take every advantage available in order to change reality according to our client's wishes."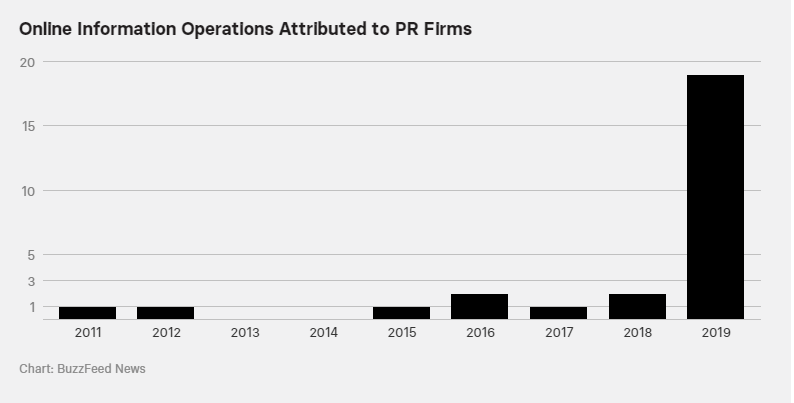 [28 Dec] UN gives green light to draft treaty to combat cybercrime
AP
@edithledererap
The U.N. General Assembly approved a resolution Friday that will start the process of drafting a new international treaty to combat cybercrime over objections from the European Union, the United States and other countries. The Russian-drafted resolution was approved by the 193-member world body by a vote of 79-60 with 33 abstentions.
[27 Dec] Opinion: In the 2020s, abnormal will remain the new normal
The Globe and Mail
Tom Fletcher
In terms of craft, diplomacy won't innovate as fast as it should for the technological changes ahead, but by 2030, there will be a transformation in how to manage digital information and networks more efficiently, automate diplomatic functions and return to the idea of an embassy as an idea that connects people, not a building that keeps them out.
[27 Dec] The Rise — And Rise — Of Mass Surveillance
BuzzFeed News
@meghara
Eavesdropping bureaucrats have been replaced by algorithm-driven facial recognition technology. But the real impact of indiscriminate surveillance may be in our minds.
Australia

[7 Jan] Twitter bots and trolls promote conspiracy theories about Australian bushfires
ZD Net
@Stilgherrian
Research from QUT shows that 'some kind of a disinformation campaign' is pushing the Twitter hashtag #ArsonEmergency. There is no arson emergency.
[6 Jan] The cyber pirates of the Caribbean
ABC News
@Bec_Trigger
They ride the high seas of the global financial system, preying on everyday Australians and stealing millions of dollars. They are the outlaws of the digital world and authorities seem powerless to stop them.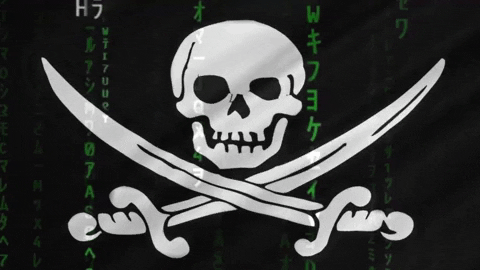 [6 Jan] Suspected Ryuk ransomware attack locks down Adelaide's City of Onkaparinga council
ABC News
A council in Adelaide's south is up and running again after cyber attack just before Christmas locked down its IT systems and forced staff to start their holidays earlier than planned.
[30 Dec] It's time Australia rose up to defend itself
The Australian
@DaveSharma
That is why this new threat of political warfare requires not only a step-change in our efforts, but a reassessment of our doctrine. In particular, we need to consider developing not just defensive capabilities, but also offensive capabilities, so that we give our intelligence and other agencies not just the tools to defend, but also the means to respond. The usual practitioners of political warfare, authoritarian regimes, are themselves highly vulnerable to political warfare. We should develop the capabilities to take the fight to them in this domain, even if only to create effective deterrence.
China

[6 Jan] Are China's civilian satellites being used to spy on a Japanese airbase?
SCMP
@kristinaberdeen
Photographs of a Japanese military base have been published on Chinese social media, suggesting that China's civilian satellites are being used to gather intelligence for military purposes.
[30 Dec] Ghosts in the Clouds: Inside China's Major Corporate Hack
WSJ
@rob_barry @dnvolz
Cybersecurity investigators first identified aspects of the hack, called Cloud Hopper by the security researchers who first uncovered it, in 2016, and U.S. prosecutors charged two Chinese nationals for the global operation last December. The two men remain at large. A Wall Street Journal investigation has found that the attack was much bigger than previously known. It goes far beyond the 14 unnamed companies listed in the indictment, stretching across at least a dozen cloud providers, including CGI Group Inc., one of Canada's largest cloud companies; Tieto Oyj, a major Finnish IT services company; and International Business Machines Corp.
[29 Dec] The year China got louder on social media
BBC
@zhaoyinfeng
In 2019 something new started to happen - as Chinese ministries and senior diplomats started signing on to Twitter in an official capacity and tweeting in a somewhat undiplomatic tone.
[27 Dec] China's top quantum scientist has ties to the country's defense companies
The Washington Post
@JeanneWhalen
Pan Jian-Wei, a physicist known in China as the "father of quantum," helps oversee the country's efforts to harness quantum particles to build powerful computers and tools for processing information. Western countries are also hotly pursuing quantum research.
[26 Dec] China shows its dominance in surveillance technology
Financial Times
@AnnaSophieGross
Chinese companies have made every submission to the UN for international standards on surveillance technology in the past three years, according to documents reviewed by the Financial Times that show their rising dominance in the field. The UN's International Telecommunication Union (ITU), which has 200 member states and establishes common global specifications for technology, has received 20 standards proposals since 2016 from Chinese companies including China Telecom, ZTE, Huawei and surveillance camera giants Hikvision and Dahua. The majority of the proposals relate to how footage from facial recognition cameras and recordings by audio surveillance devices are stored and analysed, and were submitted to a section of the ITU where experts say representation from European and US organisations is exceptionally light.
[25 Dec] WSJ News Exclusive | State Support Helped Fuel Huawei's Global Rise
WSJ
@YapCW
Tens of billions of dollars in financial assistance from the Chinese government helped fuel Huawei Technologies Co.'s rise to the top of global telecommunications, a scale of support that in key measures dwarfed what its closest tech rivals got from their governments.
USA

[8 Jan] Facebook to ban deepfakes, sources say, but new policy may not cover controversial Pelosi video
The Washington Post
Facebook to ban deepfakes, sources say, but new policy may not cover controversial Pelosi video.
[7 Jan] Opinion | Much Ado About U.S.-Iran Cyberwar
The New York Times
@JackieGSchneid
It is very difficult for Iran to launch cyberattacks that would affect a significant portion of the American population.
[7 Jan] Don't Tilt Scales Against Trump, Facebook Executive Warns
The New York Times
@kevinroose @sheeraf @MikeIsaac
In an internal memo, Andrew Bosworth said he "desperately" wanted the president to lose. But, he said, the company should avoid hurting Mr. Trump's campaign.
[4 Jan] U.S. government limits exports of artificial intelligence software
Reuters
The Trump administration took measures on Friday to crimp exports of artificial intelligence software as part of a bid to keep sensitive technologies out of the hands of rival powers like China. Under a new rule which goes into effect on Monday, companies that export certain types of geospatial imagery software from the United States must apply for a license to send it overseas except when it is being shipped to Canada.
[3 Jan] U.S. legislation on spread of cyber tools passes after Reuters investigation
Reuters
@Bing_Chris @joel_schectman
Newly passed legislation will push the U.S. State Department to disclose how it polices the sale of cyber tools and services abroad. The move followed a Reuters investigation which revealed that American intelligence contractors clandestinely assisted a foreign spying operation in the United Arab Emirates, helping the monarchy to crack down on internal dissent.
[1 Jan] U.S. Army bans TikTok on military devices, signaling growing concern about app's Chinese roots
The Washington Post
@drewharwell @tonyromm
The U.S. Army has banned the use of the popular video app TikTok on government-issued phones, following guidance from the Pentagon and highlighting growing tensions over the app's Beijing-based parent firm. Army spokeswoman Lt. Col. Robin Ochoa told Military.com in an interview released this week that the app was "considered a cyber threat" and not allowed on government-issued devices. Army spokeswoman Lt. Col. Crystal X. Boring told The Washington Post on Tuesday that the service branch was adhering to directions from the Defense Department, which flagged the app for "potential security risks." The measure follows a similar ban from the U.S. Navy and a "cyber awareness" message earlier in December from the Defense Department that urged the Pentagon's roughly 23,000 employees to uninstall the app because it could potentially expose personal data to "unwanted actors."
[30 Dec] White House Expands Use of Cyber Weapons but Stays Secretive on Policies
WSJ
@dnvolz
In his three years in office, President Trump has overseen an escalation in the U.S. military's deployment of cyber weapons as a way to engage forcefully with adversaries around the globe without provoking all-out war. But the White House hasn't made the same effort to inform Congress and the public about its rules for using these new cyber capabilities, lawmakers and experts say, prompting a bipartisan push to demand more transparency from the administration.
[30 Dec] Shattered': Inside the secret battle to save America's undercover spies in the digital age
Yahoo News
@jennamc_laugh @zachsdorfman
The following account, based on interviews with more than 40 current and former U.S. and Western intelligence officials, reveals previously unreported CIA and FBI cover programs and operations, and details U.S. intelligence agencies' deep relationship with the private sector in facilitating these efforts. These officials, most of whom requested anonymity to discuss sensitive government matters, also described high-level deliberations within U.S. spy agencies about the digital threat to cover, and how U.S. adversaries are themselves responding to digital pressures and opportunities. Many believe that, despite the numerous benefits provided by technology, the protection of undercover spies' identities is becoming next to impossible.
[25 Dec] Colleges are turning students' phones into surveillance machines, tracking the locations of hundreds of thousands
The Washington Post
@drewharwell
Short-range phone sensors and campuswide WiFi networks are empowering colleges across the United States to track hundreds of thousands of students more precisely than ever before. Dozens of schools now use such technology to monitor students' academic performance, analyze their conduct or assess their mental health. But some professors and education advocates argue that the systems represent a new low in intrusive technology, breaching students' privacy on a massive scale.
[25 Dec] U.S. CyberCom contemplates information warfare to counter Russian interference in 2020 election
The Washington Post
Military cyber officials are developing information warfare tactics that could be deployed against senior Russian officials and oligarchs if Moscow tries to interfere in the 2020 U.S. elections through hacking election systems or sowing widespread discord, according to current and former U.S. officials. One option being explored by U.S. Cyber Command would target senior leadership and Russian elites, though likely not President Vladimir Putin, which would be considered too provocative, said the current and former officials who spoke on the condition of anonymity because of the issue's sensitivity. The idea would be to show that the target's sensitive, personal data could be hit if the interference did not stop, though officials declined to be more specific.
[21 Dec] How Your Phone Betrays Democracy
The New York Times
@cwarzel @stuartathompson
In the United States, and across the world, any protester who brings a phone to a public demonstration is tracked and that person's presence at the event is duly recorded in commercial datasets. At the same time, political parties are beginning to collect and purchase phone location for voter persuasion.
North Asia
[30 Dec] Microsoft takes court action against fourth nation-state cybercrime group
Microsoft on the Issues
@tomburt45
On December 27, a U.S. district court unsealed documents detailing work Microsoft has performed to disrupt cyberattacks from a threat group we call Thallium, which is believed to operate from North Korea.
[30 Dec] Facebook to establish 'war room' in Taipei ahead of elections
Focus Taiwan
Jeffery Wu & Joseph Yeh
Social media giant Facebook is scheduled to open a 'war room' in its Taipei office "sometime after" Jan. 1 ahead of Taiwan's Jan. 11 presidential and legislative elections as part of the company's ongoing efforts to fight disinformation, a source familiar with the business told CNA Monday. The war room will bring together representatives from Facebook's policy, legal, security teams and content moderators as political campaigning ramps up in the final weeks of the election, according to the source.
South Asia

[6 Jan] Baidu CEO makes first India trip as it catches up with Alibaba, Tencent
ETtech
Robin Li, the founder and chief executive of Chinese search engine Baidu, has made his first ever visit to India, at a time when rival Chinese technology giants Alibaba and ByteDance are making inroads in the country. Li is also seeking collaborations with Indian institutes as his company seeks local expertise in areas such as artificial intelligence.
[3 Jan] Pakistan ISPR recruits youth for cyber propaganda war on India
The Economic Times
The ISPR, Pakistan Army's media wing, is organising competition every month to award youths whose tweets get retweeted the most. The prizes include job and contracts in Fauzi Foundation. More than 100,000 people have participated in these competitions.
[28 Dec] Delhi Police film protests, run its images through face recognition software to screen crowd
The Indian Express
@mazoomdaar
Following a Delhi High Court order in a case related to missing children, the Delhi Police had acquired Automated Facial Recognition System software in March 2018 as a tool to identify lost and found boys and girls by matching photos.
UK

[8 Jan] Travelex 'being held to ransom' by hackers said to be demanding $3m
The Guardian
@ByRobDavies
The foreign currency specialist Travelex is reportedly being held to ransom by hackers who launched a cyber-attack a week ago that forced the firm to take down all of its global websites. Criminals are thought to be demanding about $3m (£2.3m) – to give the firm access to its computer systems after they attacked using the Sodinokibi ransomware on 31 December.
[5 Jan] Fresh Cambridge Analytica leak 'shows global manipulation is out of control'
The Guardian
@carolecadwalla
An explosive leak of tens of thousands of documents from the defunct data firm Cambridge Analytica is set to expose the inner workings of the company that collapsed after the Observer revealed it had misappropriated 87 million Facebook profiles. More than 100,000 documents relating to work in 68 countries that will lay bare the global infrastructure of an operation used to manipulate voters on "an industrial scale" are set to be released over the next months.
[27 Dec] UK head of cyber security to step down
Financial Times
@helenwarrell
The founding head of the UK's national cyber security unit on Friday announced that he would be stepping down in 2020 after more than six years in charge of Britain's online defences. Ciaran Martin is chief executive of the National Cyber Security Centre, an arm of the UK's communications intelligence service GCHQ, which works across industry to protect Britain against threats from hostile states and criminal hackers.
Europe

[5 Jan] 'Serious cyber-attack' on Austria's foreign ministry
BBC News
Austria's foreign ministry has been targeted by a cyber-attack that is suspected to have been conducted by another country. The ministry said the seriousness of the attack suggested it might have been carried out by a "state actor". The hack started on Saturday night and experts warn it could continue for several days.
[3 Jan] 5G and the Internet of Things: Chinese companies' inroads into 'digital Poland' - Sinopsis
Sinopsis
This policy brief presents a preliminary case study of two key suppliers of IoT equipment, Dahua and Hikvision, focusing on their strong presence in the Polish market.
[2 Jan] Police Tracked a Terror Suspect—Until His Phone Went Dark After a Facebook Warning
WSJ
@dovlieber @ValentinaPop
A team of European law-enforcement officials was hot on the trail of a potential terror plot in October, fearing an attack during Christmas season, when their keyhole into a suspect's phone went dark. WhatsApp, Facebook Inc.'s popular messaging tool, had just notified about 1,400 users—among them the suspected terrorist—that their phones had been hacked by an "advanced cyber actor." An elite surveillance team was using spyware from NSO Group, an Israeli company, to track the suspect, according to a law-enforcement official
[27 Dec] Blocked in U.S., Huawei Touts 'Shared Values' to Compete in Europe
The New York Times
@matinastevis
The Chinese tech giant is spending millions of dollars on a charm offensive in Brussels, hoping for a leading role in building 5G networks. It seems to be working.
[27 Dec] Turkey's Wikipedia block violates human rights, high court rules (27 December)
The Guardian
@mck_beth
The Turkish government's block on Wikipedia is a violation of freedom of expression, the country's high court has ruled, paving the way for the two-year-old ban to be lifted. The justices of the Turkish constitutional court voted 10-6 in favour of Wikipedia, state-run news agency Anadolu reported on Thursday, ordering the ban to be lifted with immediate effect.
Canada

[20 Dec] Why Canada should not let Huawei into our 5G networks: Debunking five myths
Macdonald-Laurier Institute
@cburton001
Some Canadian commentators have approvingly quoted a Huawei Canada spokesman's recent claims that, "We're not villains in an espionage thriller. We're a telecom network equipment provider." If it was only so simple. Huawei might not be a villain in a Bond novel, but it is certainly not just a normal telecom network equipment provider.
Middle East

[22 Dec] It Seemed Like a Popular Chat App. It's Secretly a Spy Tool.
The New York Times
@MarkMazzettiNYT @nicoleperlroth @ronenbergman
It is billed as an easy and secure way to chat by video or text message with friends and family, even in a country that has restricted popular messaging services like WhatsApp and Skype. But the service, ToTok, is actually a spying tool, according to American officials familiar with a classified intelligence assessment and a New York Times investigation into the app and its developers. It is used by the government of the United Arab Emirates to try to track every conversation, movement, relationship, appointment, sound and image of those who install it on their phones.
Misc

[1 Jan] Instagram will be the new front-line in the misinformation wars
The Economist
Facebook was a breeding-ground for partisanship, crackpot articles and conspiracy theories long before America's presidential election in 2016. The social network is optimised for "engagement", and encourages people to keep scrolling, clicking and commenting by promoting content that triggers strong reactions. Yet it took the revelation of a massive Russian propaganda campaign before lawmakers, journalists and Facebook users began to take notice of the risks this entails. Something similar will happen with the election in 2020—but this time to ­Instagram (which is owned by Facebook).