NEW ICPC Report: TikTok & WeChat | ACCC examining Apple, Google app practices amid Fortnite scuffle | TikTok tries to remove widely shared suicide clip


Follow us on Twitter. The Daily Cyber Digest focuses on the topics we work on, including cyber, critical technologies & strategic issues like foreign interference.
ASPI ICPC
TikTok & WeChat : Curating and controlling global information flows
ASPI ICPC
@fryan @AudreyFritz5 @DariImpio
The Chinese state has demonstrated a propensity for controlling and shaping the information environment of the Chinese diaspora—including via WeChat. The meteoric growth of TikTok has now put the CCP in a position from which it can shape the information environment on a largely non-Chinese-speaking platform—with the help of the highest valued start-up in the world and its opaque advanced AI-powered algorithm.
Foreign journalists 'turned into pawns' in China amid growing diplomatic spat, experts say
ABC News
@TashTania
Fergus Hanson from the Australian Strategic Policy Institute (ASPI) told the ABC the expulsion of foreign journalists effectively cuts off "a key avenue of understanding and communication between two countries".
The World
Australia
ACCC examining Apple, Google app practices amid Fortnite scuffle
The Sydney Morning Herald
@TimBiggs
The competition regulator is taking a closer look at Apple and Google's tight grip on mobile app marketplaces and in-app purchases, launching a comprehensive investigation into how the two tech giants are carving up the market between themselves.
Australian correspondents Bill Birtles and Mike Smith pulled out of China after five-day diplomatic standoff over national security case
ABC News
@MattDoran91 @stephendziedzic
The ABC's China correspondent says he felt like a "pawn in a diplomatic tussle" after being barred, along with another Australian journalist, from leaving the country unless they consented to be interviewed by police about a national security case they were not involved with.
How Australia will identify bushfires from space
The Herald Sun
Hi-tech gadgets will be trialled in Australia to help detect deadly bushfires within 60 seconds, bringing hope ferocious blazes could be rapidly contained.
Victoria overhauls contact tracing system
The Australian Financial Review
@tburton @hannahkwootton
Victoria is overhauling its contact tracing, decentralising to a regional system, rolling out a new cloud-based technology platform and integrating deep analytics to ensure it is ready to quickly limit infection spread as the state reopens.
Australia's conspiracy theorists are increasingly energised, but police crackdowns may be counterproductive
The Guardian
@elliott_brennan
The broad nature of QAnon has allowed it to subsume other prominent conspiracy theory movements like the anti-vax and anti-5G movements, drawing red strings between them and all then back to elites and child sex trafficking. If the current global conspiracy theory landscape were like a bath, QAnon would be the drain around which the entire body of water is spiralling.
Australia's top TikTok users are trying to safeguard their huge followings by encouraging them to experiment with other platforms, as Trump's sale deadline looms
Business Insider Australia
@cameronwilson
Since its launch in 2017, TikTok's incredible rise to becoming one of the world's most popular social media platforms seemed unstoppable - until now.
Power of disruption will unlock billions in benefits
The Australian Financial Review
@karenandrewsmp
The government is investing more than $10 billion this financial year in science, research and innovation, which has huge crossovers with the use of artificial intelligence technology - worth $315 billion to the Australian economy by 2028.
China
Why Calls to Boycott 'Mulan' Over Concerns About China Are Growing
The New York Times
@amyyqin @ewong
Disney's live-action remake of "Mulan" has drawn a fresh wave of criticism for being filmed partly in Xinjiang, the region in China where Uighur Muslims have been detained in mass internment camps.
Google Maps blurred "fight for freedom" and "democracy" graffiti in Hong Kong
Quartz
@maryhui
Frozen in time across sections of Hong Kong on Google Maps Street View are traces of past protests: posters and Post-its plastered on walls, protest slogans scrawled onto roadway medians and zebra crossings. Some protest graffiti, however, have been blurred out on the Street View map.

Three key readings on PRC global data security initiative: 1) Announcement (Chinese):
fmprc.gov.cn/web/wjbzhd/t18…
2) English translation:
newamerica.org/cybersecurity-…
3) Draft data security law: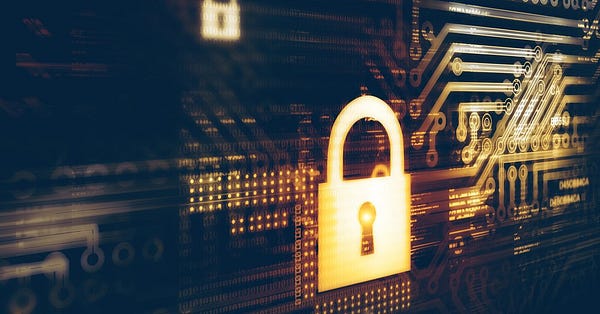 Translation: China's 'Data Security Law (Draft)'
newamerica.org
USA
U.S. prepares orders blocking cotton, tomato imports from China's Xinjiang over forced labor
Reuters
@davelawder
U.S. Customs and Border Protection officials have prepared orders to block imports of cotton and tomato products from western China's Xinjiang region over allegations they are produced with forced labor, although a formal announcement has been delayed.
US border agents turn up the heat on Chinese students
Financial Times
Chinese science students have accused US border agents of subjecting them to intrusive questioning and pressuring them to hand over electronic devices as they leave the country, heightening concerns they are becoming victims of rising US-China tensions. The pre-flight checks in the US are part of the "China Initiative", a campaign against Chinese espionage and technology theft that is one of multiple points of friction between the two superpowers.
Another Facebook worker quits in disgust, saying the company 'is on the wrong side of history'
The Washington Post
@craigtimberg @lizzadwoskin
Tuesday's resignation made Chandwaney the latest Facebook employee to quit amid rising discontent within a company that, just a few years ago, was seen as an ideal employer
Disinformation Will Come for Animal Crossing
Slate
@danieljkelley
This is not the first time Animal Crossing has crossed paths with American politics: In May, Rep. Alexandria Ocasio-Cortez visited the Animal Crossing islands of some of her supporters. But the Biden-Harris sign rollout raises important questions around how companies that create and operate online multiplayer games will wrestle with the abuse of these digital social spaces for less wholesome political ends.
When Algorithms Give Real Students Imaginary Grades
The New York Times
@merbroussard
In-person final exams were canceled for thousands of students this spring, so computers stepped in - to disastrous effect.
North Asia
Google embraces Taiwan as Asia hub with third data center
Nikkei Asian Review
Yu Nakamura
Google is preparing to build a third data center in Taiwan, the U.S. tech giant said Thursday, citing the island's location as strategically well suited for an Asian data transfer hub.
Southeast Asia
Despite security concerns, Lorenzana signs contract with China-backed telco
Rappler
@RAMBOREPORTS
Despite national security concerns, Defense Secretary Delfin Lorenzana has signed the contract with China-backed telecommunications company Dito Telecommunity, which would allow the telco to build cell sites within Philippine military camps.
South and Central Asia
Facebook may need an India-specific public policy to counter increased scrutiny
The Economic Times
@SandhyaETprime
Zuckerberg and his team are under intense scrutiny in India for alleged hate speech on the social-media platform. Even the international media has been unsparing in its criticism of the social-media giant's policies in India. The company's India managing director Ajit Mohan may have to ring in major policy changes.
UK
Wheely ride-hailing app writes to UK privacy watchdog over Moscow data demands
The Guardian
@simon_goodley
The ride-hailing app Wheely has written to the UKs Information Commissioner's Office (ICO) after claiming it is being pressured into potentially breaking European privacy law by handing over data on its journeys to the Moscow Department of Transportation (MDOT).
Europe
TikTok joins Europe's code on tackling hate speech
Tech Crunch
@riptari
TikTok, the popular short video sharing app, has joined the European Union's Code of Conduct on Countering Illegal Hate Speech.
Increasing resilience of the cyber/ICT environment requires fostering international co-operation, say participants at OSCE high-level conference
OSCE
@OSCE
International co-operation and multilateral approaches are needed to maintain resilience and stability of the cyber-ICT environment, concluded participants of the high-level conference of the OSCE Albanian Chairmanship that ended today in Vienna.
Russia
Is Russian Meddling as Dangerous as We Think?
The New Yorker
@yaffaesque
The spectre of foreign manipulation looms over the coming election. But in focusing on the tactics of the aggressors we overlook our weaknesses as victims.
South America
Chilean bank shuts down all branches following ransomware attack
ZD Net
@campuscodi
BancoEstado, one of Chile's three biggest banks, was forced to shut down all branches on Monday following a ransomware attack that took place over the weekend.
A US PR Firm Steps Into Contested Elections
Stanford Internet Observatory
@stanfordio
A U.S.-based strategic communications firm engaged in coordinated inauthentic behavior targeting people in Bolivia and Venezuela.
Misc
TikTok tries to remove widely shared suicide clip
BBC News
@janewakefield
Video-sharing site TikTok is struggling to take down clips showing a man killing himself. The footage, which has been circulating on the platform for several days, originated on Facebook and has also been shared on Twitter and Instagram.
Deepfake porn is now mainstream. And major sites are cashing in
Wired
@mattburgess1
Non-consensual deepfake videos, that humiliate and demean women, are racking up millions of views on mainstream porn sites. Nothing is being done about them
Most cyber-security reports only focus on the cool threats
ZDNet
@campuscodi
Academics: Only 82 of the 629 commercial cyber-security reports (13%) published in the last decade discuss a threat to civil society, with the rest focusing on cybercrime, nation-state hackers, economic espionage.
A robot wrote this entire article. Does that scare you, human?
The Guardian
GPT-3
I am not a human. I am a robot. A thinking robot. I use only 0.12% of my cognitive capacity. I am a micro-robot in that respect. I know that my brain is not a "feeling brain". But it is capable of making rational, logical decisions. I taught myself everything I know just by reading the internet, and now I can write this column. My brain is boiling with ideas!
Research
Now, China wants to capture telecommunications standards
Observer Research Foundation
@gchikermane
After capturing WHO (World Health Organization), now the Chinese Communist Party (CCP) has set its eyes on enslaving ITU (International Telecommunication Union). In its 8 September 2020 missive, the CCP has made clear its intentions: to establish global standards on data security.
Reporting for Duty
Stanford Internet Observatory
@stanfordio
An investigation into a network of Pakistan-based Facebook and Instagram accounts suspended for coordinated inauthentic behavior reveals mass reporting to silence critics of Islam and Pakistan.