NEW PAPER: ICT for development in the Pacific islands | ASD to help in hunt for paedophiles | Claims Trump offered Assange pardon in exchange for cover-up.


Follow us on Twitter. The Daily Cyber Digest focuses on the topics we work on, including cyber, critical technologies & strategic issues like foreign interference.
New ASPI ICPC report released today highlighting e-government capabilities of Pacific Island nations. ASPI ICPC


Australia's premier foreign cyber intelligence agency would be enlisted to help track down online paedophiles, terrorists and other serious criminals under a proposal being developed by the Federal Government. ABC News


A lawyer for Julian Assange has claimed in court that President Donald Trump offered to pardon Assange if the WikiLeaks founder agreed to help cover up Russia's involvement in hacking emails from the Democratic National Committee. The Daily Beast
A
SPI ICPC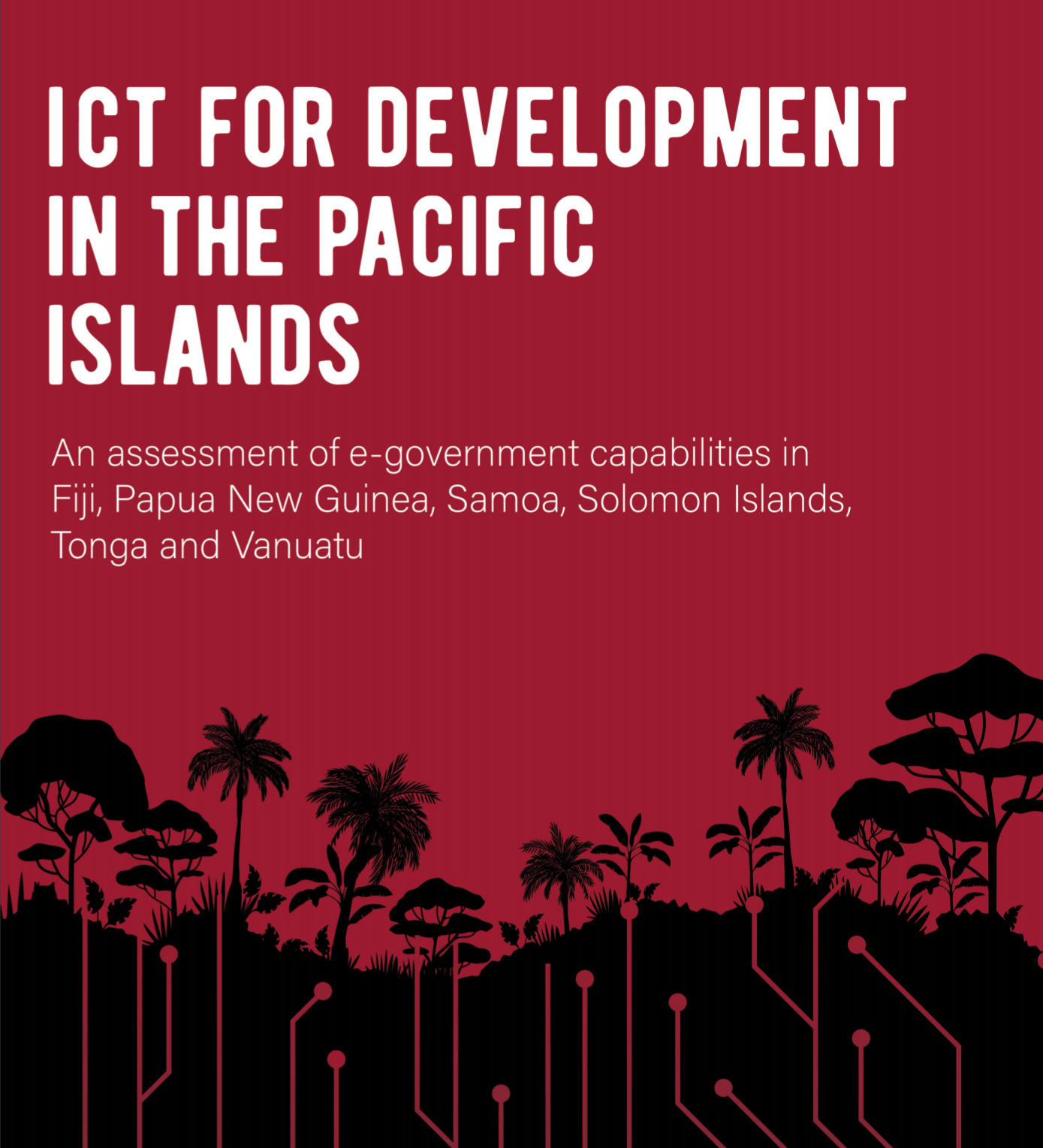 ICT for development in the Pacific islands
ASPI ICPC
@BartHoogeveen
Information and communication technologies (ICTs) as an invisible driver of socio-economic change have long captured the imagination of politicians, policymakers and aid professionals alike. The internet, mobile devices and e-commerce have already penetrated the Pacific, configured to the political, economic and sociocultural context of the various island nations.
This report takes a step back and zooms in on one aspect of that digital revolution: e-government. E-Government is defined as a set of capabilities and activities that involves the use of ICTs by government to improve intragovernmental processes and to connect with citizens, businesses and industry. Fiji was the first island to get linked up to the global network of submarine communications cables in 2000. In 2020, all major islands in the region are connected through one or more domestic and international fibre-optic cables.
The region is connected. This report finds that the potential of ICTs to enable stronger governance, effective public service delivery and better government services is there. In all countries that are part of this study, critical foundational infrastructure is in place. But there's still a lot to be unlocked. The report reaches five main conclusions for the implementation of e-government and digital government initiatives, and it concludes with four recommendations for future programming of international support in the area of ICTs and e-government.
Concerns over Chinese access to personal data gathered through TikTok
ABC 7.30
@GraceTobin @fryan
"Most people are used to thinking about their privacy issues as they relate to mainly US-based apps like Facebook, Twitter, but they haven't really considered how an app that comes from China is different."
How memes are becoming the new frontier of information warfare
ASPI Strategist
Tom Ascott
Memes might appear as if they're just little pranks kids play online, yet they're anything but. In the 2016 US presidential election, many memes were made by a Russian troll farm to influence the outcome.
The World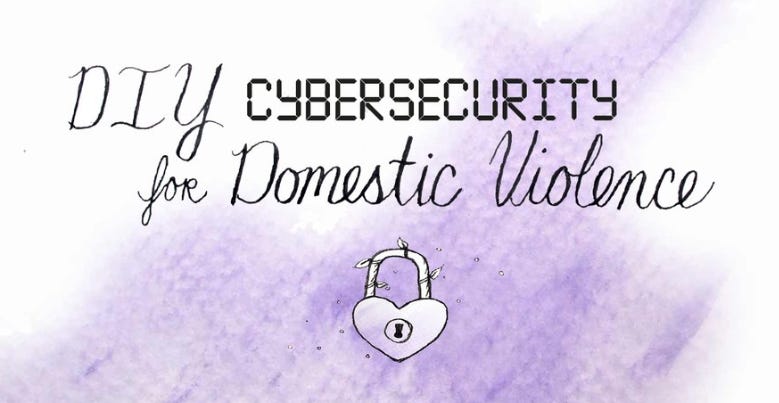 DIY Cybersecurity for Domestic Violence
Hack Blossom
@ciakraa
A collection of resources for combating and preventing online domestic abuse.
Australia
Foreign spy powers could be brought onshore in bid to hunt paedophiles online
ABC News
@andrewprobyn @StephieBorys
Australia's premier foreign cyber intelligence agency would be enlisted to help track down online paedophiles, terrorists and other serious criminals under a proposal being developed by the Federal Government.
Australia Has 17 Million Facebook Users And Seven Facebook Fact Checkers
Buzzfeed News
@cameronwilson
Considering nearly a third of Australians get their news from Facebook, these fact checkers play an outsized role in determining what gets seen, and in what context, for the country's 17 million users. So just how many people are working on figuring out what's real or not on Facebook in Australia? Seven.
AFP chief Reece Kershaw could call out tech giants who block requests to identify paedophiles
The Australian
@rosieslewis
Australian Federal Police Commissioner Reece Kershaw says he's prepared to name and shame tech giants that block authorities from identifying insidious criminals on the dark web, in a bid to prevent the rape and torture of children.
US
Trump Offered Assange Pardon if He Covered Up Russian Hack, WikiLeaks Founder's Lawyer Claims
The Daily Beast
@nicohines
Lawyers acting for the WikiLeaks founder said Dana Rohrabacher, a former Republican congressman, had brought the message to London from Trump.
U.S. judge rejects Huawei challenge to federal law restricting its business
Reuters
A federal judge in Texas on Tuesday rejected Chinese telecommunications equipment maker Huawei Technologies Co Ltd's constitutional challenge to a U.S. law that restricted its ability to do business with federal agencies and their contractors.
Navy, Beset by Aging Tech, Pushes for Rapid Modernization
The Wall Street Journal
@dnvolz @glubold
Aging and fragmented technology has left the U.S. Navy unable to fully defend itself from persistent cyberattacks from China and elsewhere, defense officials said, prompting an effort across the service to upgrade and secure computer networks.
Bloomberg Bankrolls a Social-Media Army to Push Message
The Wall Street Journal
@georgia_wells
Michael Bloomberg's presidential campaign is hiring hundreds of workers in California to post regularly on their personal social-media accounts in support of the candidate and send text messages to their friends about him.
Joshua Schulte's defense asks for a mistrial in the Vault 7 case
Cyber Scoop
@jeffstone500
A former CIA employee accused of being responsible for the largest leak in agency history thinks his case should be thrown out of court.
Did Twitter Help Vox Media Steal a Clippers Twitter Account From a Sports Blogger?
Vice
@laurawags
On Feb. 14, a senior executive from Vox Media managed to break into a sports blogger's Twitter account and change the login credentials, effectively stealing it from the 23-year-old sports blogger who created the account. He got an email saying that his two-factor authentication had been disabled and he could no longer access his account.
What is the 'boogaloo'? How online calls for a violent uprising are hitting the mainstream
NBC News
@BrandyZadrozny
Boogaloo extremists have used social media to "strategize, share instructions for explosives and 3-D printed firearms, distribute illegal firearm modifications, and siphon users into encrypted messaging boards en mass,"
Why Rudy Giuliani's Twitter typos are a security fail
CNet
@alfredwkng
Sometimes, typing the wrong letter for a website address means sending visitors to a 404 page. When you're Rudy Giuliani, it means potentially sending hundreds of thousands of followers straight to a virus.
Southeast Asia
Cambodia: PM's threats against women Facebook users irresponsible and dangerous
Amnesty International
During a speech to the Cambodian National Council for Women on 17 February 2020, Cambodian Prime Minister Hun Sen ordered the authorities to take immediate action against women who allegedly wear "revealing" clothing while selling products in Facebook Live streams. The Ministry will ask Facebook to block the profiles of women alleged to be engaging in these practices.
UK
Inside Huawei's powerful network of UK lobbyists and influencers
The Telegraph
Huawei has been engulfed by a global crisis that last week led to US allegations racketeering and theft on a grand scale, however, it has made more aggressive efforts to make friends and influence policy. Huawei has spent heavily to recruit a phalanx of consultants to help underpin its case and argue it more forcefully. For instance, The Telegraph can reveal Huawei has been working with Flint Global, a consulting firm founded by Ed Richards, former Ofcom chief and Sir Simon Fraser, the former head of the Foreign Office that has been providing advice to Huawei on key government matters.
Europe
Europe, Overrun by Foreign Tech Giants, Wants to Grow Its Own
The New York Times
@satariano
The European Union outlined proposals to bolster its digital economy and keep it from being overly reliant on foreign companies, while cracking down on those companies.
(Draft law to combat right-wing extremism and hate crime - in German)
Middle East
How Saudi Arabia Infiltrated Twitter
Buzzfeed News
@Kantrowitz
Alzabarah and Ahmad Abouammo, a colleague on Twitter's global media team, regularly accessed and delivered information that could've led Saudi intelligence to identify anonymous dissidents.
Misc
Wikipedia Is the Last Best Place on the Internet
Wired
@rgcooke
People used to think the crowdsourced encyclopedia represented all that was wrong with the web. Now it's a beacon of so much that's right.
Behind that teenage TikTok star, there's probably a very confused parent
CNN
@kyurieff
Tik Tok introduced a new normal where teens can achieve online stardom almost overnight. While that creates an opportunity for a generation of internet users, it also poses a new challenge for a generation of parents.
Twitter Is Real Life
The New York Times
@cwarzel
For politics, Twitter is a living nightmare. It's overly simplistic, and too prone to flattened discourse and protracted, useless fights. It's full of in-jokes and cliques and factions and a small number of people who are too loud and too rude. It's messy as hell with glaring problems that don't have a whole lot of good fixes. Sounds a lot like real life.