The urgent search for a cyber silver bullet against Iran | Snap gathered info on Facebook as part of 'Project Voldemort' | New Zealand's 5G plan 'not a political decision'


Follow us on Twitter. The Daily Cyber Digest focuses on the topics we work on, including cyber, critical technologies & strategic issues like foreign interference.
ASPI ICPC

Australia's Cyber Strategy, version 2.0
ASPI ICPC
Back in 2016, Australia launched its first national cybersecurity strategy. The strategy covers a four-year period to 2020, and given the changes in the security environment, an update is now clearly warranted. To that end, the government has just launched a discussion paper to kick off the public consultation. The closing date for submissions on the discussion paper is 1 November.To complement the public submission process, ASPI's International Cyber Policy Centre is initiating a public debate on what should be included in the next cybersecurity strategy. Contributions will be compiled into a report that we will deliver to the Department of Home Affairs to inform the strategy's development.
---
Deeply disturbing' footage surfaces of blindfolded Uyghurs at train station in Xinjiang
ABC
@Nrg8000
The video, posted to YouTube last week anonymously by War on Fear, has been verified as authentic by Nathan Ruser, a satellite analyst at the Australian Strategic Policy Institute. Mr Ruser said by zooming in on Google Earth details like the shadow cast from a pole or the planting of bushes, he could determine the footage was shot in either April or August in 2018 at a train station west of the city of Korla.
Special Rapporteur on the situation of human rights in Myanmar Oral update to the Human Rights Council
OHCHR
@UNHumanRights @YangheeLeeSKKU
ASPI ICPC satellite research on Rakhine cited by UN HumanRights Special Rapporteur Yanghee Lee to the UN HRC on the situation of human rights in Myanmar
The World
Microsoft chief Brad Smith says rise of killer robots is 'unstoppable'
Telegraph
@Robin_Pag
In an interview with The Telegraph, Brad Smith, president of Microsoft, said the use of 'lethal autonomous weapon systems' poses a host of new ethical questions which need to be considered by governments as a matter of urgency.
How TikTok Holds Our Attention
The New Yorker
@jiatolentino
On the popular short-video app, young people are churning through images and sounds at warp speed, repurposing reality into ironic, bite-size content.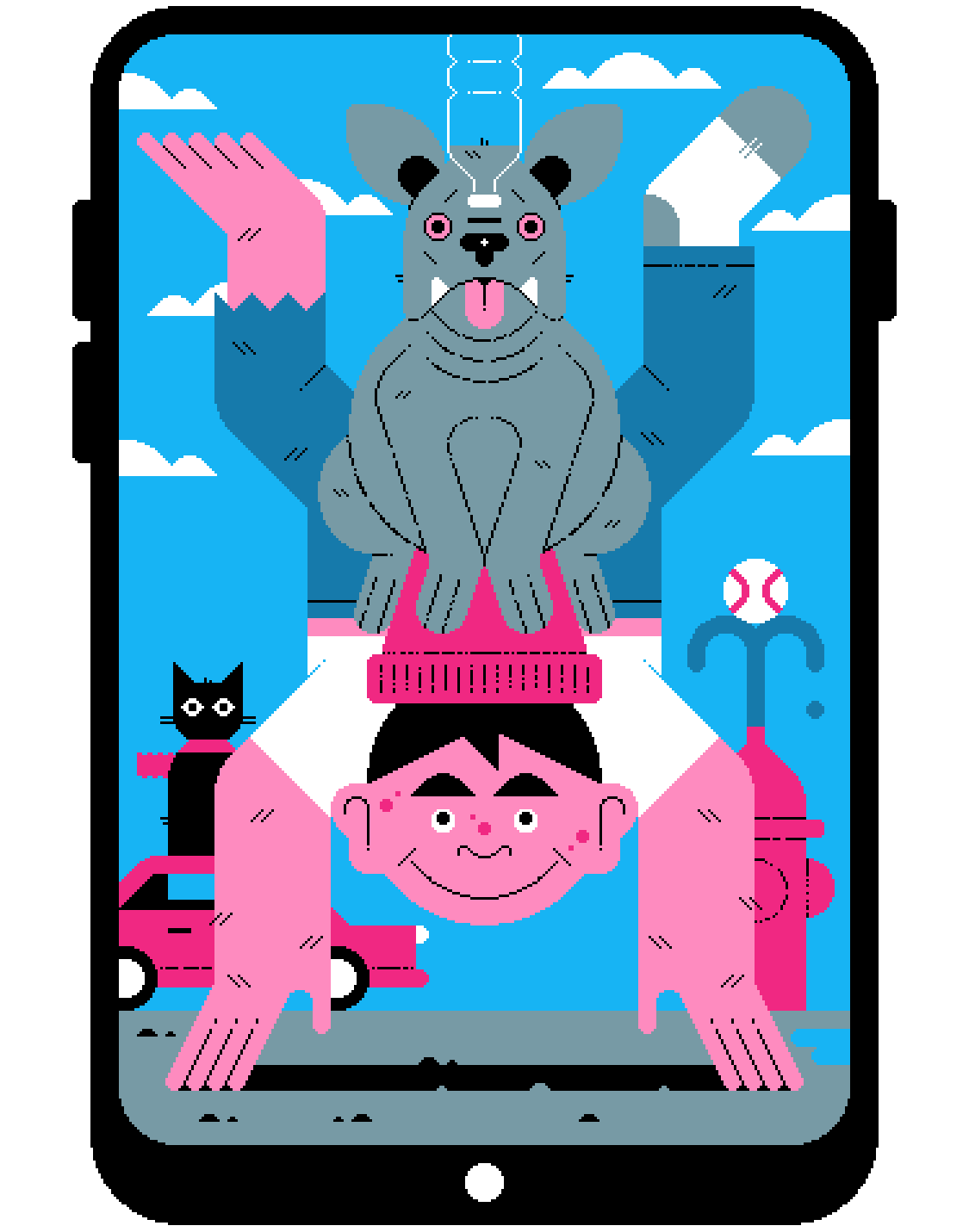 Australia
The government websites that still aren't 'secure'
itnews
Justin Hendry
A handful of federal government websites, including one of its most frequented, are still using unencrypted web connections more than a year after Google began labelling them insecure.
Commonwealth Bank: Australia is well-positioned to be a leader in cyber
ZDNet
@ashabeeeee
The GM of the yellow bank's cybersecurity centre wants the nation to take advantage of its current position, and export cyber talent and innovation to the rest of the world.
AustCyber's Canberra node promises cybersecurity boost for government innovators
CSO
The Australian Capital Territory's space, defence, and education sectors will be among the first to benefit as AustCyber's newly launched Canberra Cyber Security Innovation Node (CSIN) extends a string of public-private cybersecurity partnerships.
If Scott Morrison emails you, check the header
Information Age
Cyber criminals know how easily you can be tricked.
China
China Will Live or Die by Its Digital Economy
The Wall Street Journal
@nate_taplin
The world's second-largest economy has a lot of problems: heavy debt, a rapidly aging population and increasing hostility from its largest trading partner, the U.S. Yet the nation's dynamic, entrepreneurial information-technology sector is a reason for optimism.
China Boosts Government Presence at Alibaba, Private Giants
Bloomberg
@luluyilun
The government of one of China's top technology hubs is dispatching officials to 100 local corporations including e-commerce giant Alibaba Group Holding Ltd., the latest effort to exert greater influence over the country's massive private sector.
US
The Urgent Search for a Cyber Silver Bullet Against Iran
NYT
@SangerNYT @julianbarnes
As the United States weighs possible cyberattacks against Iran, it is looking for options that would deter Tehran from further strikes but avoid creating more conflict in the region.
Massive "I Love America" Facebook page, pushing pro-Trump propaganda, is run by Ukrainians
Popular Info
The "I Love America" Facebook page boasts 1.1 million fans, with viral content that reaches more Facebook users than some of the largest media outlets in the United States. A typical post is a celebration of the U.S. military and patriotism. There are lots of references to "our country" and "our military." Not mentioned is that the page is managed by ten people based in Ukraine. (There is also one manager from Kazakhstan, one from France, and one from the United States.) A website that was previously linked in the "About" section of the "I Love America" page is registered to Andriy Zyuzikov, an online strategist from the Ukrainian city of Odessa.
Twitter launches its controversial 'Hide Replies' feature in the US and Japan
TechCrunch
@sarahintampa
Twitter's controversial 'Hide Replies' feature, aimed at civilizing conversations on its platform, is launching today in the U.S. and Japan after earlier tests in Canada. The addition is one of the more radical changes to Twitter to date. It puts people back in control of a conversation they've started by giving them the ability to hide those contributions they think are unworthy.
Secret F.B.I. Subpoenas Scoop Up Personal Data From Scores of Companies
The New York Times
@jenvalentino
The F.B.I. has used secret subpoenas to obtain personal data from far more companies than previously disclosed, newly released documents show.
Snap Detailed Facebook's Aggressive Tactics in 'Project Voldemort' Dossier
The Wall Street Journal
@georgia_wells @dseetharaman
A number of Facebook's current and former competitors are talking about the company's hardball tactics to investigators from the Federal Trade Commission, as part of its broader antitrust investigation into the social-media giant's business practices, according to people familiar with the matter.
New Zealand
New Zealand's 5G plan 'not a political decision'
Nikkei Asian Review
Prime Minister Jacinda Ardern said Thursday New Zealand's spy agency will have the final say on whether to let Huawei Technologies build fifth-generation infrastructure in the country and that the government will not be swayed by the U.S. and Australia, stating, "We are very clear that it's not a political decision." Ardern said in an interview with Nikkei in Tokyo that the decision will rest entirely with the Government Communications Security Bureau.
India
India is planning a huge China-style facial recognition program
Economic Times
@archchaudhary
India is planning to set up one of the world's largest facial recognition systems, potentially a lucrative opportunity for surveillance companies and a nightmare for privacy advocates who fear it will lead to a Chinese-style Orwellian state.
Europe
Chinese intelligence increasingly setting sights on Estonia
Post Times
In December of 2013, an Estonian foreign ministry official discovered a document that had been attached to an email they had received. At that precise moment, their computer was taken over by a group of hackers who are believed to be working with the blessing of the Chinese government. The hackers' goal was to gain access to cryptographic keys Estonian diplomats use when communicating with partners.
French Dummies Foil Russian Hackers
The Wall Street Journal
Companies and government agencies have responded to cyberattacks by stepping up security, with a focus on preventing hackers from gaining access to protected systems or quickly booting them after they break in.
Middle East
Iran denies successful cyber attack on oil sector
The Times of Israel
Iran denied on Saturday its oil infrastructure had been successfully attacked by a cyber operation, after reports of disruptions to the sector online.
Misc
Google claims to have reached quantum supremacy
Financial Times
Researchers say their quantum computer has calculated an impossible problem for ordinary machines.
Locking Down Signal: A Guide for Journalists
Medium
@mshelton
The encrypted messaging app, Signal, is quickly becoming a newsroom staple for communicating with sources, accepting tips, talking to colleagues, and for regular old voice calls and messages. While it's a practical tool for anyone concerned with the security and privacy of their conversations, people working in newsrooms are particularly interesting targets, and should benefit from locking down Signal.
Burt's Bush And XXXTentacion's Death: Why Facebook Mods Fail
BuzzFeed News
@katienotopoulos
Confusing And Chaotic: These Leaked Facebook Documents Show How Hard It Is To Be A Moderator.
Events
The Digital Revolution in the Pacific
ASPI ICPC
ASPI's International Cyber Policy Centre warmly invites you to attend a panel discussion to consider how governments and businesses in the Pacific Islands are reaping the benefits and tackling the challenges stemming from increased internet and mobile connectivity.
The rise of information warfare: in-conversation with Peter W. Singer
ASPI ICPC
ASPI's International Cyber Policy Centre invites you to an in-conversation with Peter W. Singer and Danielle Cave to consider the rise of information warfare. Peter Warren Singer is strategist and senior fellow at New America. He has been named by the Smithsonian as one of the nation's 100 leading innovators, by Defense News as one of the 100 most influential people in defense issues, by Foreign Policy to their Top 100 Global Thinkers List, and as an official "Mad Scientist" for the U.S. Army's Training and Doctrine Command. A drinks and canapes reception will conclude the event. This event is kindly supported by Microsoft.