Trump sues Twitter, Facebook, Google | China's cyber watchdog to police Chinese overseas listings | Tech giants tell govt they don't want its software to stop cyber attacks
Follow us on Twitter. The Daily Cyber Digest focuses on the topics we work on, including cyber, critical technologies & strategic issues like foreign interference.
ASPI ICPC
Unis and telcos discuss cyber law revamp
The West Australian
@gemoo4
Universities and telcos are set to address proposed laws that would give the Australian government more powers to fight cyber attacks on critical infrastructure. The federal government wants the power to intervene in and install software on some companies networks. It also wants to force companies to report critical cyber incidents within 12 hours.. Representatives from Universities Australia and the Group of Eight are due to front a federal parliamentary intelligence and security committee looking into the laws on Friday. Telstra and Optus will also appear, along with the Australian Strategic Policy Institute and major union groups.
World
China and the US are locked in a superpower tech war to 'win the 21st century'
ABC News
@matthewhenry8 @mjscarney
The US and China are developing competing technology ecosystems that could soon force users, companies and even nations to choose a side.
Australia
NSW Education Department hit by cyber attack hours after remote learning announcement
The Sydney Morning Herald
@natassiazc
The NSW Department of Education has been hit by a cyber attack just hours after it instructed its schools to prepare for a week of remote learning, leaving teachers and principals without access to their email, coronavirus guidelines or online learning materials.
Tech giants tell government they don't want its software to stop cyber attacks
Brisbane Times
@nickbonyhady
Some of the world's largest technology companies have told Parliament a proposed bill to allow Australia's cyber security agencies to install software on their networks risked making the problem of digital attacks worse.
Australia said it was going to collect diversity data with COVID-19 vaccinations and positive tests. But is it?
ABC News
@ahmedyussuf10 @maxwalden_
Victoria is the only state in Australia recording data about ethnicity as part of the COVID-19 vaccination rollout, which some experts argue is vital to understanding the impacts of the pandemic on different communities.
Money's too tight to mention as Australia baulks at EU research fund
Australian Financial Review
@harejulie
Israel, Turkey and the Faroe Islands have all signed up to be associate countries in the world's largest research and development fund, but Australia has so far been reluctant to even entertain the thought of joining.
Securing data to protect Australia's critical infrastructure
The Strategist
David Tudehope
In the recent JBS cyberattack, an American subsidiary of a Brazilian meat processor was hacked from Russia, causing operations in Australia, Canada and the United States to shut down. This crime provides a timely reminder that Australia's critical infrastructure is only as strong as the weakest link in its international digital supply chains.
China
China's Cyber Watchdog to Police Chinese Overseas Listings
Wall Street Journal
@Lingling_Wei
A powerful agency that China's President Xi Jinping set up during his first term to police the internet is taking on a new role: regulating U.S.-listed Chinese companies. The Cyberspace Administration of China, which reports to a central leadership group chaired by Mr. Xi, is taking a lead role in Beijing's just-announced push to strengthen interagency oversight of companies listed overseas, especially those traded in the U.S., and to tighten rules for future foreign listings, according to people with knowledge of the matter.
An opinion piece today on
people.cn
- The best take I've read so far on Beijing's views and motivations re: crackdown on Didi, IPOs and the move to reign in internet companies. Some key quotes below. 1/x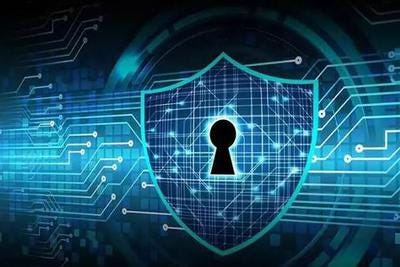 方兴东:中国互联网企业需补上"合规"欠账
方兴东:中国互联网企业需补上"合规"欠账
finance.sina.com.cn
Didi's China Probe Adds to Business Challenges at Home and Abroad
Wall Street Journal
@lizalinwsj @keping
China's regulatory action against Didi Global Inc. threatens to impinge on the Chinese ride-hailing behemoth's growth as it faces increasing competition at home and struggles to expand into new countries and new lines of business.
Outrage over shutdown of LGBTQ WeChat accounts in China
The Guardian
@nivincent @heldavidson
An online clampdown on social media accounts associated with China's campus LGBTQ movement has sparked outrage, solidarity and backlash against the authorities' treatment of the country's sexual and gender minorities.
Chinese Cyber Legend Vanishes, Raising Concerns
Human Rights Watch
@Yaqiu
Anti-Censorship Blogger 'Program-Think' Silent for Two Months.
USA
Trump sues Facebook, Google, Twitter, Dorsey, Zuckerberg, Pichai
CNBC
@KevinWilliamB @christinawilkie
Former President Donald Trump took his fight with three massive tech companies to court, filing lawsuits that legal experts say are all but guaranteed to fail – even as they rally Republican voters, fundraisers and donors. Trump revealed Wednesday that he is suing Facebook, Twitter and Google, as well as their respective CEOs Mark Zuckerberg, Jack Dorsey and Sundar Pichai, in class-action lawsuits. Trump, who has a history of threatening legal action but not always following through, made the announcement at his golf club in Bedminster, New Jersey, alongside two leaders from the America First Policy Institute, the pro-Trump nonprofit group that is supporting the lawsuits.
Mark Zuckerberg and Sheryl Sandberg's Partnership Did Not Survive Trump
The New York Times
@sheeraf @ceciliakang
The company they built is wildly successful. But her Washington wisdom didn't hold up, and neither did their close working relationship.
Ransomware attacks: Pressure grows on Biden to curb costly hacks
The Washington Post
@nakashimae
With a massive ransomware attack last week intensifying pressure on the Biden administration to demonstrate it can curb the threat, top national security officials briefed the president Wednesday on the government's efforts to counter and blunt the impact of the costly, increasingly brazen assaults by Russia-based hackers.
Today, I'm excited to launch Ransomwhere, the open, crowdsourced ransomware payment tracker. Check out the site and contribute data at
ransomwhe.re
and follow
@ransomwhere_
for updates. Thread on where I see this going:
Ransomwhere
Ransomwhere is the open, crowdsourced ransomware payment tracker.
ransomwhe.re
'Barely able to keep up': America's cyberwarriors are spread thin by attacks
NBC News
@kevincollier
A once-quiet epidemic, ransomware — in which hackers, often from Russia or other former Soviet bloc countries, break into private computer systems to encrypt and often steal files to hold for ransom — has emerged in 2021 as a major national security issue. In recent months, ransomware gangs have launched several high-profile attacks, including on a major pipeline and a meat supplier, and frequently hampered schools and hospitals. Ransomware cost American victims an estimated $1.4 billion last year. The pace of attacks is relentless, leading to renewed efforts from President Joe Biden to "deliver" a message to Putin that they're unacceptable.
Tucker Carlson sought interview with Putin at time of NSA spying claim
Axios
@jonathanvswan
Tucker Carlson was talking to U.S.-based Kremlin intermediaries about setting up an interview with Vladimir Putin shortly before the Fox News host accused the National Security Agency of spying on him, sources familiar with the conversations tell Axios.
We Got the Phone the FBI Secretly Sold to Criminals
VICE
@josephfcox
Anom' phones used in an FBI honeypot are mysteriously showing up on the secondary market. We bought one.
We Make Mistakes': Twitter's Embrace of the Extreme Far Right
Southern Poverty Law Center
@MichaelEHayden
Twitter gave far-right extremists the platform they needed to plan an attack on the U.S. Capitol on Jan. 6, and the website, if it maintains its current approach, will likely enable politically motivated violence again in the future.
Canada
Unmasking 'Dark Foreigner': The Artist Who Fueled a Neo-Nazi Terror Movement
VICE News
@BMakuch @MackLamoureux
For years, the man who created much of the modern neo-Nazi propaganda machine was a ghost. VICE News tracked him down to his parents' home in a suburb in Ottawa, Canada.
Russia
Inside the FBI, Russia, and Ukraine's failed cybercrime investigation
MIT Technology Review
@HowellONeill
Russia and Ukraine promised to cooperate and help catch the world's most successful hackers. But things didn't quite go to plan.
North-East Asia
Big Tech Startups Spring Up in South Korea
Wall Street Journal
@frances_jisun @jingyanghk
South Korea is becoming a hotbed of big technology startups. New businesses are emerging in areas such as biotechnology, ride-hailing and online payments, and South Korea now has 10 unicorns, or young private companies worth more than $1 billion, according to CB Insights. That makes it the third-largest hub for such companies in the Asia-Pacific region, after the far more populous China and India.
South Korean tech workers are having a lousy time at work
The Economist
New internet firms suffer from many of the same problems as old corporate giants.
South-East Asia
South and Central Asia
SideCopy cyber-espionage group targets Indian government, military
The Record by Recorded Future
@campuscodi
A cyber-espionage group has been observed targeting Indian targets with government and military-related lures in a broad campaign to infect victims with malware.
UK
Boris Johnson orders review of Chinese-owned Nexperia's purchase of UK semiconductor maker
The Sydney Morning Herald
@latikambourke
A stoush over Chinese ownership of a British semiconductor manufacturer could kick off another Huawei-level dispute over Beijing's investments. Foreshadowing the new dispute, Prime Minister Boris Johnson ordered a review of the takeover 24 hours after his government said it would not intervene.
Europe
EU Passes Emergency Law Allowing Tech Companies To Screen Messages For Child Abuse
Forbes
@EmmaWoollacott
The European Parliament has approved emergency measures allowing internet companies to scan users' private messages for material containing child sex abuse.
Middle East
Saudi Arabia funds digital news platform in U.S., lobbies White House
CNBC
@schwartzbCNBC
Saudi Arabia is funding a yet-to-be-announced digital news platform, which will have a studio in Washington, D.C., as the kingdom begins a new lobbying effort aimed at the White House and Congress. The new effort, which had yet to be reported, is being backed by a subsidiary of the Saudi Technology Development and Investment Co., or Taqnia, according to new foreign lobbying disclosures filed with the Department of Justice. Journalists and presenters involved in the project have past experience at Fox News, Al Jazeera, NBC and SiriusXM satellite radio.
Africa
Autonomous weapons already exist and are playing a role on battlefields like Libya and Armenia - The Washington Post
The Washington Post
@GerritD
The Pentagon says a ban on AI weapons isn't necessary. But missiles, guns and drones that think for themselves are already killing people in combat, and have been for years.
Misc
YouTube's Search Algorithm Directs Viewers to False and Sexualized Videos, Study Finds
Wall Street Journal
@trippmickle
More than 70% of videos flagged by study participants as objectionable were recommended by YouTube, according to Mozilla.
Meet 4chan's 'Kommandos,' the Armed Meme Lords Driving Gun Culture
VICE News
@misstessowen
While the stereotype for the American gun owner is old, white, and hung up on culture wars, Kommandos are young, apolitical, and fluent in memes.
Events
ASPI Webinar: In-conversation with Will Cathcart, Head of WhatsApp
ASPI
ASPI's International Cyber Policy Centre is delighted to invite you to the webinar 'In-conversation with Will Cathcart, Head of Whatsapp'. Join Fergus Hanson in a 'fireside chat' with the CEO of WhatsApp Will Cathcart as they discuss the big issues facing the world's largest messaging service. This webinar will include Q&A with the online audience. How do we balance requirements for safety, privacy and security? Why does WhatsApp use end-to-end encryption and how has WhatsApp evolved to combat misinformation? Join us at 10am on Thursday, 8 July to take part in this important conversation.
Research
Jobs
ICPC Senior Analyst or Analyst - Information operations & disinformation
ASPI ICPC
ASPI's International Cyber Policy Centre has an outstanding opportunity for a talented and proactive senior analyst or analyst to join its centre. The successful candidate will work with a small, high-performing team to produce original research and analysis centred around policy responses to information operations and disinformation by state and non-state actors. They will also work with senior staff in the centre to engage globally with governments, social media and Internet companies.
ICPC Analyst or Senior Analyst - Cyber & technology
ASPI ICPC
ASPI's International Cyber Policy Centre (ICPC) has a unique opportunity for an exceptional cyber-security or technology focused analyst or senior analyst to join its centre in 2021. Please note that interviews have commenced for this position and will continue until the end of June. This role will focus on policy relevant cybersecurity analysis, informed public commentary and either original data-heavy research and/or technical analysis. Analysts usually have around 7-15 years work experience. Senior analysts usually have a minimum of 15 years relevant work experience and tend to be involved in staff and project management, fundraising and stakeholder engagement.
ICPC Senior Analyst or Analyst - China
ASPI ICPC
ASPI's International Cyber Policy Centre (ICPC) has a unique opportunity for exceptional and experienced China-focused senior analysts or analysts to join its centre. This role will focus on original research and analysis centred around the (growing) range of topics which our ICPC China team work on. Our China team produces some of the most impactful and well-read policy-relevant research in the world, with our experts often being called upon by politicians, governments, corporates and civil society actors to provide briefings and advice. Analysts usually have at least 5 years, often 7-10 years' of work experience. Senior analysts usually have a minimum of 15 years relevant work experience and, in addition to research, they take on a leadership role in the centre and tend to be involved in staff and project management, fundraising and stakeholder engagement.