U.S. manufacturing group hacked by China as trade talks intensified / Russian hackers who stole DNC emails failed at social media. WikiLeaks helped. / Crackdown to expose universities' China ties


Follow us on Twitter. The Daily Cyber Digest focuses on the topics we work on, including cyber, critical technologies & strategic issues like foreign interference.
ASPI ICPC
Xinjiang cotton sparks concern over 'forced labour' claims
BBC
@ananicolaci
"You can't be sure that you don't have coerced labour in your supply chain if you do cotton business in China," said Nathan Ruser, researcher at the Australian Strategic Policy Institute. "Xinjiang labour and what is almost certainly coerced labour is very deeply entrenched into the supply chain that exists in Xinjiang."
Australia
Crackdown to expose universities' China ties
The Australian Financial Review
@roberttdbolton
Under sweeping new rules, universities will have to fully disclose who they're working with on research projects and all financial dealings with other countries and donors, as the federal government demands action against "corrupting" foreign interference. Amid concern about China's influence in universities that have become heavily financially dependent on foreign students, research projects will be scrutinised for the political affiliations of collaborators, the objectives of foreign governments and the end purpose of research technology..New guidelines have been pulled together in two months since the Director-General of Security said the scale of foreign interference against Australia's interests was "unprecedented" and contrary to the country's sovereignty, values and national interests. That followed cyber attacks on the Australian National University, detention of Australian academics in China and claims that a professor in Australia had links to Beijing's nuclear weapons program. It was also alleged jointly developed dual-use technologies like facial recognition are being used against ethnic Uighurs, which would contravene Australia's human rights obligations.
Cyber-attack on Billabong and Quiksilver severely disrupts pre-Christmas sales
The Courier Mail
@GregStolzJourno
Surf giants Billabong and Quiksilver have been left reeling after hackers launched a cyber-attack in which they have demanded a multimillion-dollar ransom.
China
China Probes Hikvision Billionaire Over Alleged Misconduct
Bloomberg
China's securities regulator is probing two senior executives at Hangzhou Hikvision Digital Technology Co. Ltd. for alleged disclosure violations, dealing another blow to the surveillance giant that's blacklisted by Washington. The Chinese seller of video cameras announced the investigation by the China Securities Regulatory Commission into two of its board members -- billionaire Gong Hongjia and fellow director Hu Yangzhong -- in a filing to the Shenzhen exchange on Wednesday, adding that the pair are cooperating with authorities.
Alibaba launches $13.4 billion Hong Kong listing to fund expansion
Reuters
@murdochsj @JennHughes13
Chinese e-commerce giant Alibaba Group launched the share sale for its Hong Kong listing on Wednesday, braving unrest in the global financial hub to try to raise up to $13.4 billion to fund its expansion plans.
PBOC Cans Rumors It Launched Eagerly Awaited Digital Currency
YiCai Global
Xu Wei
China's central bank has not launched its own much-anticipated digital currency and electronic payment system nor has it authorized any asset trading platform to deal in the cryptocurrency, it said on its website today in response to rumors that the e-money was already in circulation.
USA
U.S. manufacturing group hacked by China as trade talks intensified - sources
Reuters
@Bing_Chris
As trade talks between Washington and Beijing intensified earlier this year, suspected Chinese hackers broke into an industry group for U.S. manufacturers that has helped shape President Donald Trump's trade policies, according to two people familiar with the matter.
Soldiers with top-secret clearances say they were forced to use an app that could endanger them
Washington Post
@alexhortontx
Soldiers in an intelligence unit with top-secret clearances were ordered by their commander to download an information app, triggering fear their secretive work could be harnessed and exploited by adversary governments, soldiers in the unit told The Washington Post.
Intel Fixes a Security Flaw It Said Was Repaired 6 Months Ago
The New York Times
@KimZetter
The chip maker patched several problems in May. Now it is issuing another fix, and researchers say the company hasn't been straight about its issues.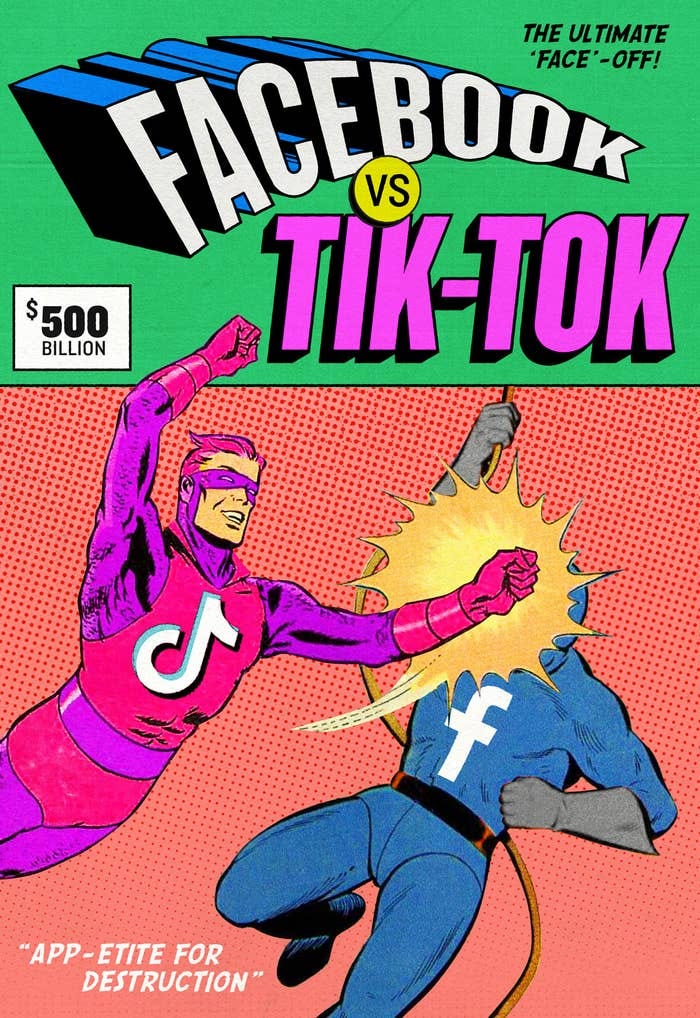 Ben Kothe / BuzzFeed News
Senator warns US military about using TikTok to recruit teenagers
Reuters
The top Democrat in the US Senate, Chuck Schumer, on Tuesday released a letter he wrote to Army Secretary Ryan McCarthy raising concerns about the US military's use of the China-owned TikTok social media platform for recruiting American teenagers. "While I recognise that the Army must adapt its recruiting techniques in order to attract young Americans to serve, I urge you to assess the potential national security risks posed by China-owned technology companies before choosing to utilise certain platforms," Schumer wrote in the letter dated November 7.
Before Mark Zuckerberg Tried To Kill TikTok, He Wanted To Own It
BuzzFeed News
@RMac18
Three years ago, Mark Zuckerberg tried to buy the Chinese company that became the basis of TikTok. Now he's demonizing it to make the case against regulating Facebook.
U.S. Government Is Tripping Over Itself in Race to Dominate 5G Technology
Wall Street Journal
@ryanjtracy @drewfitzgerald
Different parts of the government are fighting over spectrum space, threatening to undermine the country's efforts.
As GitHub's Conference Begins, Five Employees Resign Over ICE Contract
Motherboard
@zenalbatross @laurenkgurley
Tech workers are protesting outside of Github's biggest event of the year—and several speakers have dropped out.
Southeast Asia
Faster check-in at Singapore hotels with new automated facial recognition system
The Straits Times
Melissa Heng
The system - called E-Visitor Authentication (EVA) - will help do away with those manual processes and reduce hotel check-in time by up to 70 per cent. The EVA system launched on Wednesday (Nov 6) involves guests using a mobile app or a standalone kiosk to scan their passports using facial recognition technology similar to that employed at airports.
South & Central Asia
Uncovered: 265 coordinated fake local media outlets serving Indian interests
EU Disinfo Lab
Over 265 fake local news sites in more than 65 countries are managed by an Indian influence network. How could you know that your local news website, such as newyorkmorningtelegraph.com, thedublingazette.com, or timesofportugal.com serves Indian governmental interests? Here's the story of how we uncovered this network designed to influence the EU and the UN by repeatedly criticising Pakistan.
UK
How top health websites are sharing sensitive data with advertisers
Financial Times
Some of the UK's most popular health websites are sharing people's sensitive data — including medical symptoms, diagnoses, drug names and menstrual and fertility information — with dozens of companies around the world, ranging from ad-targeting giants such as Google, Amazon, Facebook and Oracle, to lesser-known data-brokers and adtech firms like Scorecard and OpenX.
A BBC Division Made Glowing Sponsored Content For Huawei, And BBC News Reporters Are Horrified
BuzzFeed News
@MarkDiStef
BBC News reporters have expressed strong dismay after the UK public broadcaster's in-house commercial team posted sponsored content it produced for Huawei, the controversial Chinese telecommunications giant. Videos and a stand-alone website WhoIsHuawei.com to promote the "real story" of the company have been made by the BBC's sponsored content team, StoryWorks.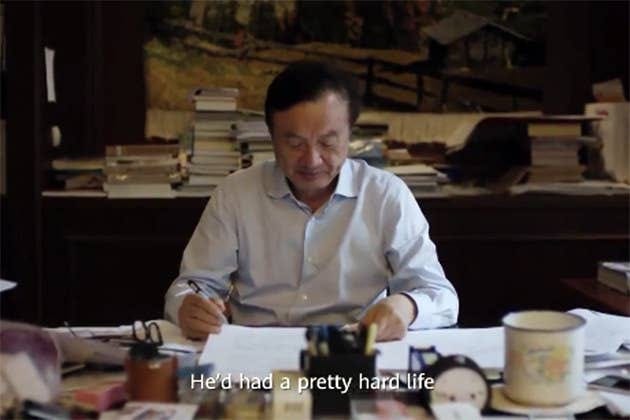 youtube.com
Europe
Paris Call: Growing Consensus on Cyberspace - Microsoft on the Issues
Microsoft on the Issues
@johnedwardfrank
Today, Jean-Baptiste Lemoyne, France's Minister of State attached to the Minister for Europe and Foreign Affairs, announced remarkable progress toward securing cyberspace. The community of Paris Call signatories is growing and taking new initiative to thwart attacks that threaten our democracies, economies and public services. The number of signatories of the Paris Call for Trust and Security in Cyberspace, announced a year ago, has nearly tripled to more than 1,000 and now includes 74 nations; more than 350 international, civil society and public sector organizations; and more than 600 private sector entities.
Russia
Russian hackers who stole DNC emails failed at social media. WikiLeaks helped.
The Washington Post
The Russian military hackers who stole tens of thousands of sensitive Democratic Party documents in 2016 struggled to disseminate their bounty online — at least until anti-secrecy group WikiLeaks joined the effort, according to a report released Tuesday night.
Russia Fails to Stop Alleged Hacker from Facing US Charges
WIRED
@vermontgmg
The repercussions over custody and extradition of Aleksei Burkov has set off a geopolitical maelstrom.
Misc
Secure cyberspace to save civilisation
The Times
As a UK election looms we need new thinking about internet safety or we risk a dystopian future.
The Captured City
Real Life Mag
@jathansadowski
The "smart city" is not an actually existing entity. It's a misleading euphemism for a corporately controlled urban future.