U.S. Senate panel approves tech bill to address China | Colonial Pipeline paid hackers nearly $5m ransom | Pentagon backs off Xiaomi blacklisting after legal challenge
Follow us on Twitter. The Daily Cyber Digest focuses on the topics we work on, including cyber, critical technologies & strategic issues like foreign interference.
ASPI ICPC
Australia needs a strategy for critical technologies and the quantum revolution
The Strategist
@gavin_brennen, @hbar_consultant, @_tiamaree and @peter_rohde
A step change is needed in Australia's policy settings related to critical and emerging technologies generally. Quantum computing, quantum communications and other quantum-enabled technologies will change the world, reshaping geopolitics, international cooperation and strategic competition. The new administration in the United States is well aware of this. In his first weeks in office, President Joe Biden signalled a major new policy focus on science and technology, including quantum technologies. The Covid-19 crisis has also seen quantum emerge as a vector for post-pandemic recovery: large capital investments have been made over the past year by nations including China, Japan, Germany, France, South Korea and India. While Australia benefited from the digital revolution, we missed our opportunity to play a major role in the computing and communications technology sector. A similar fate doesn't have to befall us in the quantum revolution. We have a long history of leadership in quantum technology and we're highly influential relative to our size.

Our latest
@ASPI_ICPC
policy report out this morning: An Australian Strategy for the Quantum Revolution:
aspi.org.au/report/austral…
by
@_tiamaree
,
@peter_rohde
,
@hbar_consultant
&
@gavin_brennen
@ASPI_org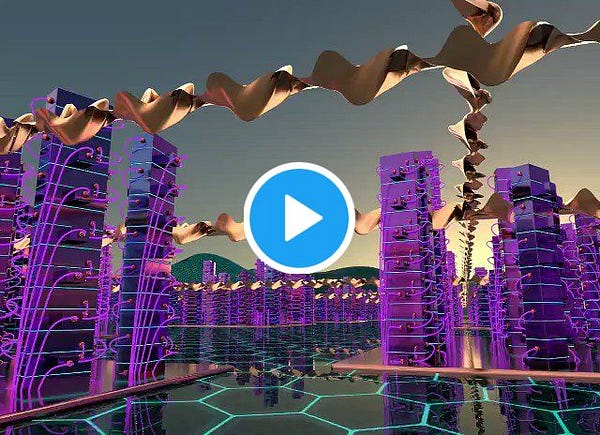 Australia's strategic future hinges on investment in AI
The Strategist
@HuonCurtis
Australia urgently needs to elevate its discussion of artificial intelligence from the technical to the strategic. The routine calls for more money to be invested in AI in Australia have lacked bite despite the obvious advantages Australia has in AI, particularly at the research level.
Australia
Govt pumps money into cyber security, AI: Is it enough?
Yahoo Finance
@hijessicayun
The tech sector, among others, is firmly in the spotlight after Treasurer Josh Frydenberg announced he was pouring $1.2 billion into crucial areas such as cybersecurity, artificial intelligence, and consumer data.
Australian super funds entangled in US pipeline cyber attack
The Australian Financial Review
@MichaelRoddan
Australia's superannuation sector has become entangled in a massive cyber attack that crippled a major US oil pipeline that transports half of the fuel supply of the country's east coast.
Human rights groups call on Australia to drop pursuit of Israel trade deal over Palestine conflict
The Guardian
@knausc
Australian and Palestinian human rights groups have urged the federal government to stop pursuing a potential free trade agreement with Israel and condemn its actions in Gaza and East Jerusalem. The Australian government is considering strengthening its trade relations with Israel, including through a possible FTA, hoping such a deal would boost defence, cybersecurity and innovation.
I'm tweeting while watching some
@AusCERT
Cybersecurity Conference sessions again today. The program is at
conference.auscert.org.au/program/
but I'm only watching a few sessions live. Follow or mute
#AusCERT2021
as you prefer. This thread started yesterday at .
Stilgherrian @stilgherrian
Today I'm tweeting while watching some of the sessions at the @AusCERT Cybersecurity Conference. Program is at https://t.co/3DAjl74ycP. Follow or mute #AusCERT2021 as you prefer.
China
Pentagon Backs Off Xiaomi Blacklisting After Legal Challenge
The Wall Street Journal
@DanStrumpf
The U.S. Defense Department agreed to remove Xiaomi Corp. from a blacklist banning U.S. investment in the Chinese tech giant, opting against further defending a Trump administration action that alleged ties between the smartphone maker and the Chinese military.
Who is Mr. Zhao?
Intrusion Truth
@intrusion_truth
In our last article, we identified a number of front companies used by two Chengdu-based indicted hackers Li Xiaoyu and Dong Jiazhi. What struck us when reading the US indictment was reference to the Guangdong State Security Department (GSSD). As eager readers of Intrusion Truth will note, we discussed the Guangdong SSD in our very first article series and their use of Boysec as a front company. However we didn't manage to identify the MSS officers behind APT3. We feel there is unfinished business here and so we set to work to uncover MSS Officer 1. We started with an address.
China's feminists protest against wave of online abuse with 'internet violence museum'
The Guardian
@heldavidson
A growing nationalistic fervour is fuelling a torrent of vitriol against anyone speaking out against the state, especially women's rights activists.
USA
U.S. Senate panel approves tech bill to address China
Reuters
@michaelvmartina @davidshepardson
A U.S. Senate committee voted 24-4 to pass a compromise measure authorizing more than $110 billion for basic and advanced technology research over five years in the face of rising competitive pressure from China. The "Endless Frontier" act would authorize most of the money, $100 billion, over five years to invest in basic and advanced research, commercialization, and education and training programs in key technology areas, including artificial intelligence, semiconductors, quantum computing, advanced communications, biotechnology and advanced energy.
Colonial Pipeline Paid Hackers Nearly $5 Million in Ransom
Bloomberg
@WilliamTurton @MichaelRileyDC @JenniferJJacobs
Colonial Pipeline Co. paid nearly $5 million to Eastern European hackers on Friday, contradicting reports earlier this week that the company had no intention of paying an extortion fee to help restore the country's largest fuel pipeline, according to two people familiar with the transaction.
QAnon channels delete their own YouTube videos to evade punishment
CNET
@richardjnieva
YouTube has banned almost 40 channels that use the tactic. Disinformation experts say they haven't seen the ploy used before.
Tesla's U-Turn on Bitcoin Raises Questions of Its Stability
The New York Times
@el72champs
Elon Musk has been a big cryptocurrency booster of late, even directing Tesla to buy $1.5 billion in Bitcoin for its corporate treasury earlier this year. On Thursday, he abruptly reversed course, tweeting that Tesla would stop accepting Bitcoin as payment for cars, citing environmental reasons.
'Misogynistic' Apple hire is out hours after employees call for investigation
The Verge
@ZoeSchiffer
Antonio García Martínez is no longer working at Apple hours after employees circulated a petition calling for an investigation into his hiring. Martínez, a former Facebook product manager on the ad targeting team, authored a controversial book about Silicon Valley where he expressed misogynistic views on women.
North-East Asia
US-China tech war: Taiwan's TSMC joins American chip coalition in another blow to China's self-sufficiency drive
South China Morning Post
@mashaborak
Taiwan Semiconductor Manufacturing Company Co (TSMC), the world's biggest chip foundry, has joined a new lobbying group dominated by top American chip developers and users, in a move that may make it harder for China to wean itself off a US-led global semiconductor supply chain.
Gaming Gear Maker Gigabyte Dives After Mocking 'Made in China'
Bloomberg
Gigabyte Technology Co. has become the latest international business to face a boycott in China after its comments about shoddy Chinese-made goods prompted an online furor and its removal from e-commerce sites. Shares of Gigabyte, which makes motherboards and graphics cards alongside gaming laptops, sank by the daily limit for a second day, diving 10% in Taipei on Wednesday. Gigabyte has lost roughly $550 million in market value after the firm published a post on its website that claimed it differed from other unnamed brands that chose to outsource to Chinese contract manufacturers in a "low-cost, low quality way."
Europe
Google hit with $123M antitrust fine in Italy over Android Auto
TechCrunch
@riptari
Google has been fined just over €100 million (~$123M) by Italy's antitrust watchdog for abuse of a dominant market position. The case relates to Android Auto, a modified version of Google's mobile OS intended for in-car use, and specifically to how Google restricted access to the platform to an electric car charging app, called JuicePass, made by energy company Enel X Italia.
Misc
The child safety problem on platforms is worse than we knew
Platformer
@CaseyNewton
A startling new report finds far more young kids using platforms than we suspected — and they're having sexual interactions with adults in huge numbers.
Binance Faces Probe by U.S. Money-Laundering and Tax Sleuths
Bloomberg
@Tschoenberg22
Binance Holdings Ltd. is under investigation by the Justice Department and Internal Revenue Service, ensnaring the world's biggest cryptocurrency exchange in U.S. efforts to root out illicit activity that's thrived in the red-hot but mostly unregulated market.
Research
Jobs
International Cyber Policy Centre – Strategic engagement, program & research coordinator
ASPI ICPC
ASPI's International Cyber Policy Centre (ICPC) has an outstanding early career role for a talented and proactive individual to support senior centre staff on strategic engagement, program and research coordination.